EMPI Bates Porsche 930 CV Joint Boot Clamps Directly To CV Joint And Covers Up The CV Joint Bolts
EMPI Bates Porsche 930 CV Joint Boot Clamps Directly To CV Joint And Covers Up The CV Joint Bolts
Suggested:
$18.99
Kartek Price:

$15.99
Sold As: 1 Bates Axle Boot
Part Number: MRB869306
MFG Number: 86-9306-0
EMPI Bates Porsche 930 CV Joint Boot Clamps Directly To CV Joint And Covers Up The CV Joint Bolts
Even though this boot clamps directly to the CV joint, you'll still need to use a retaining flange on the CV joint. Use 90-110mm cv boot clamp. This boot is also commonly used on a 4x4 Toyota Tacoma and Toyota Tundra as the inner axle boot. Below are detailed instructions for use on a Tundra or Tacoma.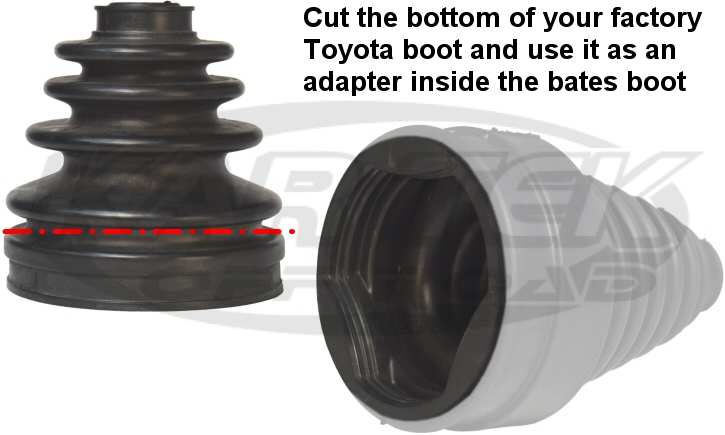 For dune buggies and sand rails, this boot is intended to clamp directly on to the CV as shown below: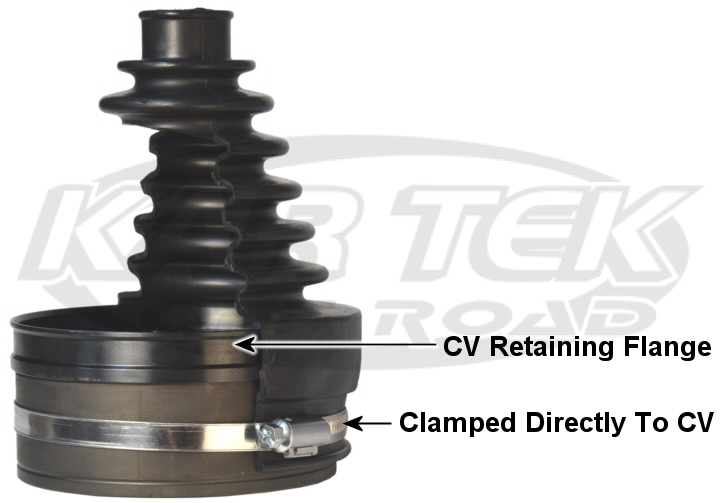 Related Parts
Suggested:
$2.99
You Pay:

$2.59
Suggested:
$3.99
You Pay:

$3.29
Suggested:
$34.99
You Pay:

$27.99