All German Motorsports Porsche 930 Two Pack CV Joint Savers For Single Axle Boot Flanges
All German Motorsports Porsche 930 Two Pack CV Joint Savers For Single Axle Boot Flanges
Suggested:
$44.32
Kartek Price:

$42.10
Sold As: 2 Retaining Rings And 2 Rubber Diaphragms
Part Number: AGM9302KIT
MFG Number: AGM-930-2KIT
CA Prop 65 Warning
All German Motorsports Porsche 930 Two Pack CV Joint Savers For Single Axle Boot Flanges
This is a complete kit to do two CV joints. The axle boot flange is sold separately. We sell separate replacement AGM diaphragms (this kit uses a 4-1/8" rubber diaphragm), but if you're doing a new setup you'll need to purchase AGM's complete kits to get the diaphragm retaining rings. This kit will fit our Bates axle boot flange, AGM's 930 flange or EMPI's large axle boot flange listed below. EMPI's flange requires drilling and tapping to install the CV saver. Our Bates flange and AGM's flange is already pre-drilled for the CV Savers.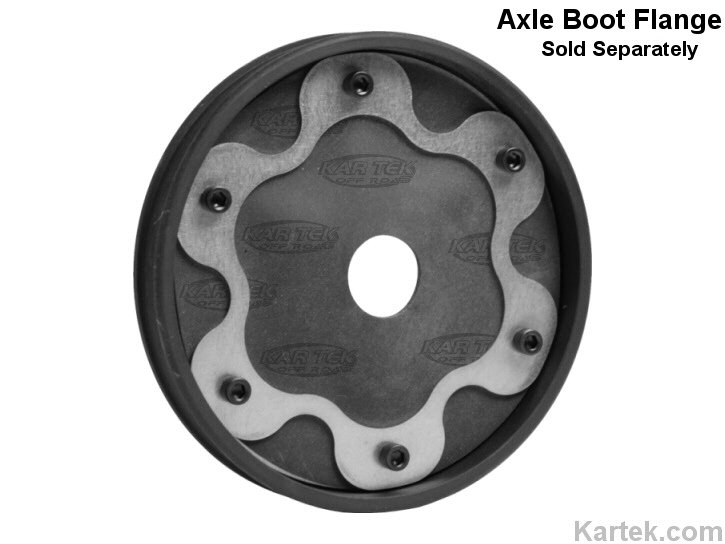 Related Parts
Suggested:
$74.44
You Pay:

$70.72
Suggested:
$16.99
You Pay:

$14.99
Suggested:
$24.99
You Pay:

$20.99
Suggested:
$49.95
You Pay:

$32.58
Suggested:
$11.99
You Pay:

$10.99
Suggested:
$69.99
You Pay:

$49.99
Suggested:
$14.99
You Pay:

$12.99
Suggested:
$34.99
You Pay:

$27.99
Suggested:
$79.99
You Pay:

$59.99
Suggested:
$3.99
You Pay:

$3.29