CBM 10830 Chevy Ecotec Oil Pressure Adapter Fitting 12mm x 1.75 Male to 1/8" NPT Female Thread
CBM 10830 Chevy Ecotec Oil Pressure Adapter Fitting 12mm x 1.75 Male to 1/8" NPT Female Thread
Suggested:
$29.99
Kartek Price:

$24.99
Sold As: 1 Adapter Fitting
Part Number: CBM10830
MFG Number: 10830

California Prop 65 Warning: This item may cause cancer or reproductive harm. For more info visit p65warnings.ca.gov
Description
CBM's m12 custom oil pressure adapter fitting for Ecotec style engines. This adapter screws in the side of the block in an oil galley and adapts the port to a more common 1/8" NPT female pipe thread. It is proudly made here in the USA. This adapter can be used with mechanical or electrical gauges, warning lights, temperature gauges or a turbo charger oil feed.

Note: Depending on availability, CBM sometimes makes this fitting out of aluminum and sometimes out of brass. The fittings are shaped slightly different depending on the material they use. See above pictures.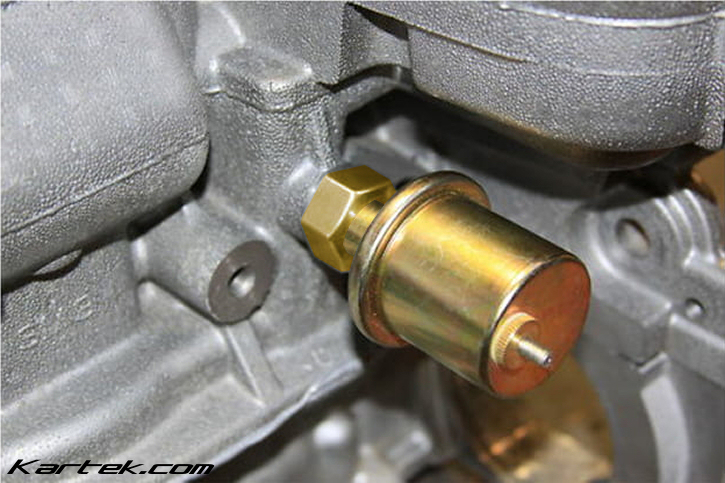 Related Parts
Suggested:
$16.64
You Pay:

$16.64
Suggested:
$1.14
You Pay:

$0.94
Suggested:
$1.20
You Pay:

$0.99
Suggested:
$1.50
You Pay:

$1.10
Suggested:
$69.97
You Pay:

$69.97
Suggested:
$70.51
You Pay:

$70.51
Suggested:
$49.95
You Pay:

$49.95
Email us for current pricing and availability