AGM Porsche 934 or 935 Steel Single Axle Boot Flange For 9345otcb, 869311, 5-3/8" Leather Axle Boots
AGM Porsche 934 or 935 Steel Single Axle Boot Flange For 9345otcb, 869311, 5-3/8" Leather Axle Boots
Suggested:
$54.95
Kartek Price:

$45.47
Sold As: 1 Flange
Part Number: AGM869310
MFG Number: AGM-86-9310
CA Prop 65 Warning
AGM Porsche 934 or 935 Steel Single Axle Boot Flange For 9345otcb, 869311, 5-3/8" Leather Axle Boots
This All German Motorsports retaining flange uses axle boots that cover the CV joint bolts. Will work with 12mm, 7/16" or 1/2" CV joint bolts. 5-3/8" outside diameter for 128mm diameter CV joints. Pre-drilled for AGM's CV joint savers. We sell separate replacement AGM diaphragms (this setup uses a 4-15/16" rubber diaphragm), but if you're doing a new setup you'll need to purchase AGM's complete kits to get the diaphragm retaining rings.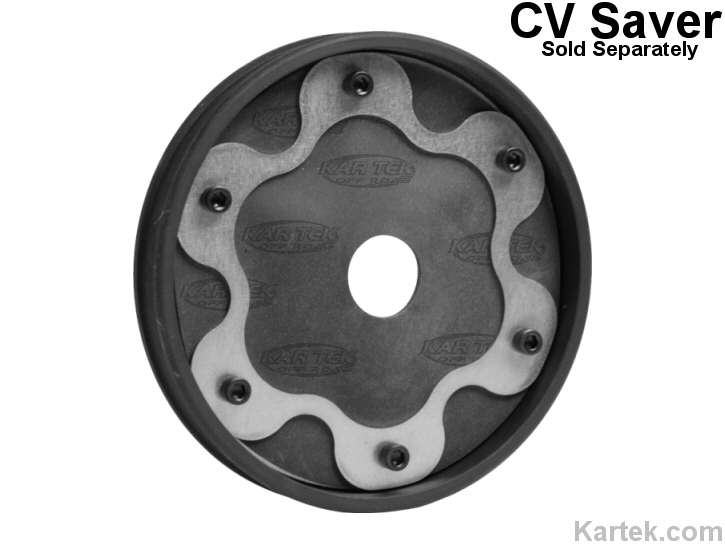 Related Parts
Suggested:
$34.99
You Pay:

$27.99
Suggested:
$69.99
You Pay:

$54.99
Suggested:
$17.78
You Pay:

$16.89
Suggested:
$69.94
You Pay:

$66.44
Suggested:
$147.37
You Pay:

$129.99
Suggested:
$4.99
You Pay:

$3.99
Suggested:
$39.99
You Pay:

$27.99
Suggested:
$59.99
You Pay:

$49.99
Suggested:
$59.99
You Pay:

$49.99
Suggested:
$79.99
You Pay:

$59.99
Suggested:
$89.99
You Pay:

$64.99
Suggested:
$89.99
You Pay:

$64.99