Mean Mother Reinforced Polyester 8 Foot Equalizer Strap 26455lbs Minimum Breaking Strength
Mean Mother Reinforced Polyester 8 Foot Equalizer Strap 26455lbs Minimum Breaking Strength
Suggested:
$44.99
Kartek Price:

$35.99
Sold As: 1 Equalizer Strap
Part Number: MNMEQ12
MFG Number: 9311902037430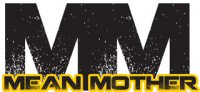 Mean Mother Reinforced Polyester 8 Foot Equalizer Strap 26455lbs Minimum Breaking Strength
MMEQ12 Equalizer straps have been designed to evenly distribute the load on your vehicle during a recovery operation when connected to two rated recovery points. They are generally used in conjunction with a snatch strap or extension strap. Mean Mother equalizer straps are equipped with a moveable protective sleeve on the strap webbing.
3m x 75mm 12,000kg / 26,455 pounds minimum breaking strength, black polyester webbing with reflective text. Movable protective sleeves in the middle and black reinforced eyelet protectors.
Related Parts
Suggested:
$29.99
You Pay:

$22.49
Suggested:
$79.99
You Pay:

$67.50
Suggested:
$89.00
You Pay:

$80.10
Suggested:
$29.99
You Pay:

$26.99
Suggested:
$49.00
You Pay:

$44.10
Suggested:
$99.00
You Pay:

$89.10
Suggested:
$21.99
You Pay:

$17.99
Suggested:
$44.99
You Pay:

$35.99
Suggested:
$49.99
You Pay:

$44.95
Suggested:
$44.99
You Pay:

$35.99
Suggested:
$8.99
You Pay:

$6.99
Suggested:
$10.99
You Pay:

$8.99
Suggested:
$44.99
You Pay:

$35.99