Mavcoat Steel Shield Industrial Grade Rust Corrosion Protection 1 Gallon Bottle
Mavcoat Steel Shield Industrial Grade Rust Corrosion Protection 1 Gallon Bottle
Suggested:
$189.99
Kartek Price:

$165.99
Sold As: One Gallon Bottle
Part Number: MAV16022
MFG Number: 16022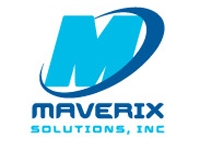 CA Prop 65 Warning
Mavcoat Steel Shield Industrial Grade Rust Corrosion Protection 1 Gallon Bottle
MAVCOAT STEEL SHIELD is designed to protect bare metal racing chassis from corrosion. It also prevents rust from forming on other vital metal components, such as shocks, towers, and springs. Other critical parts that can be protected by Steel Shield include Hi-Lift jacks, heim joints, sway bars, leaf springs, links, winch and cable.
Apply MAVCOAT STEEL SHIELD by spraying 2-4 inches from any surface. The coating will go on wet and be tack-free after approximately 3-5 minutes and dry completely after 30 minutes. Once it is dry, it can only be removed by aggressive scrubbing or wiping with solvent. Depending on conditions, Steel Shield protects up to 6 months. Reapply when metal is scratched, if rust begins to form, or after each outing.
To see where the material has been applied, Steel Shield contains a light blue tracing color to indicate coverage which will then dry clear.
3 Month Time Lapse Video
Raw steel on left and Mavcoat Steel Shield coated on the right
mav-coat steal-it steal it steel it 1002 chromoly chrome-moly chrome moly 4130 4140 tubing
Related Parts
Suggested:
$21.99
You Pay:

$19.99
Suggested:
$30.44
You Pay:

$28.99
Suggested:
$73.42
You Pay:

$69.92
Suggested:
$262.24
You Pay:

$249.75
Suggested:
$31.49
You Pay:

$29.99
Suggested:
$82.56
You Pay:

$78.63
Suggested:
$294.84
You Pay:

$280.80
Suggested:
$201.60
You Pay:

$192.00
Suggested:
$462.73
You Pay:

$440.70
Suggested:
$147.15
You Pay:

$140.14
Suggested:
$525.53
You Pay:

$500.50