GM Weatherpack 12 to 10 Gauge Wire Female Terminals 5 Pack For The Tower Housings

California Prop 65 Warning. This item may cause cancer or reproductive harm. For more info visit https://www.p65warnings.ca.gov/
GM Weatherpack 12 to 10 Gauge Wire Female Terminals 5 Pack For The Tower Housings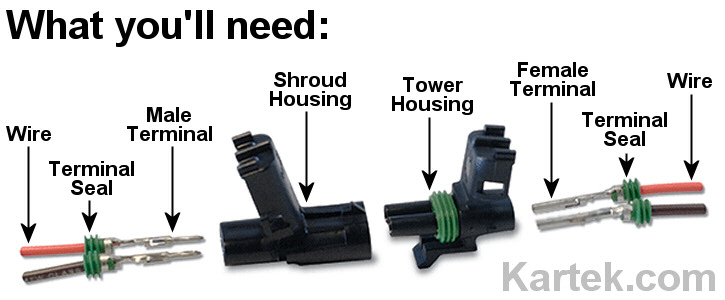 Invest in a good set of crimping pliers. Weather pack crimping pliers fold the terminal over into a "M" shape unlike traditional terminal crimping pliers.


To help prevent confusion, female terminals are used with TOWER HOUSINGS and male terminals are used with SHROUD HOUSINGS. Crimping and assembly is the same no matter if you're using a tower/shroud, or a male/female terminal.

This photo is a FEMALE terminal being inserted into a TOWER HOUSING.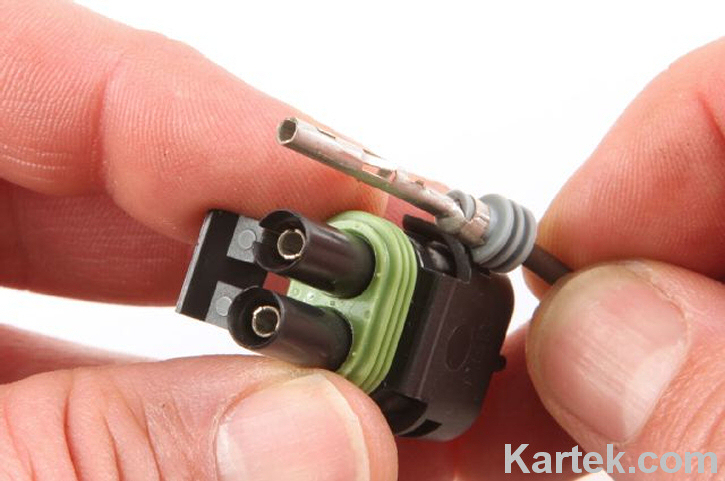 In the event that you snap the wrong terminal into the wrong socket, you simply use a GM Weather Pack removal tool to compress the tangs on the side of the terminal to slide it back out of the housing. The removal tools are cheap and save a world of headache, because inevitably, you will insert the wrong terminal into the wrong housing.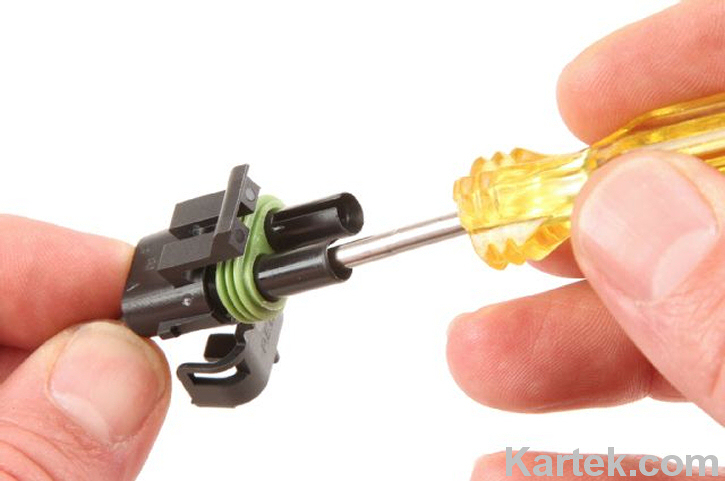 Related Parts
Suggested:
$34.99
You Pay:

$25.99
Suggested:
$14.86
You Pay:

$13.34
Suggested:
$1.39
You Pay:

$1.14
Suggested:
$1.69
You Pay:

$1.45
Suggested:
$2.29
You Pay:

$1.83
Suggested:
$2.39
You Pay:

$2.13
Suggested:
$6.99
You Pay:

$4.99
Suggested:
$3.19
You Pay:

$2.74
Suggested:
$1.49
You Pay:

$1.19
Suggested:
$14.99
You Pay:

$11.99
Suggested:
$1.99
You Pay:

$1.79