Fox Shocks Rebound Or Compression Valving Shims 0.008" Thick 2.200" Outside Diameter 0.754" ID
Fox Shocks Rebound Or Compression Valving Shims 0.008" Thick 2.200" Outside Diameter 0.754" ID
Suggested:
$4.00
Kartek Price:

$3.80
Sold As: 1 Valving Shim
Part Number: FOX04908220A
MFG Number: 049-08-220-a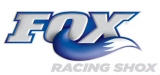 Fox Shocks Rebound Or Compression Valving Shims 0.008" Thick 2.200" Outside Diameter 0.754" ID
On the bottom cap, where the shaft enters the shock, Fox will usually stamp what valving they put inside the shock. For example 50/70 which is #50 compression and #70 rebound. Any time you revalve your shock, it's a good idea to replace the stover nut.
You can download any of the Fox shim stack charts below for reference. The lower the number is, the faster the shock reacts. The higher the number is, the slower the shock reacts. For example a #30 compression stack would compress
MUCH
faster than a #90 compression stack.
Related Parts
Suggested:
$1.99
You Pay:

$1.79
Suggested:
$135.00
You Pay:

$128.25
Suggested:
$52.58
You Pay:

$49.95
Suggested:
$2.50
You Pay:

$2.38
Suggested:
$3.00
You Pay:

$2.85
Suggested:
$3.25
You Pay:

$3.09
Suggested:
$3.25
You Pay:

$3.09
Suggested:
$3.75
You Pay:

$3.56
Suggested:
$4.25
You Pay:

$4.04
Suggested:
$4.25
You Pay:

$4.04
Suggested:
$19.99
You Pay:

$15.49
Suggested:
$71.00
You Pay:

$51.99