Fortin Racing 300m Material Polished Porsche 930 CV Joint Star For 28 Spline Axles
Fortin Racing 300m Material Polished Porsche 930 CV Joint Star For 28 Spline Axles
Below, above the "add to cart" button there is a drop down menu for counterboring the CV star. We charge per star. Orders must be in before 12:00 Noon PST for same day shipping. Cut CV joint stars are
NOT
REFUNDABLE!
Suggested:
$99.99
Kartek Price:

$90.99
Part Number: FOR401220
Fortin Racing 300m Material Polished Porsche 930 CV Joint Star For 28 Spline Axles
Fortin Racing's 930 CV star that has been polished. This 300M star is for standard 28 spline axle shafts. If you're having issues getting the appropriate 1/4" to 3/8" axle free play at full droop, we can counterbore the CV star any depth up to 1/4". We charge per star. Orders must be in before 12:00 Noon PST for same day shipping. Cut CV joint stars are
NOT
REFUNDABLE!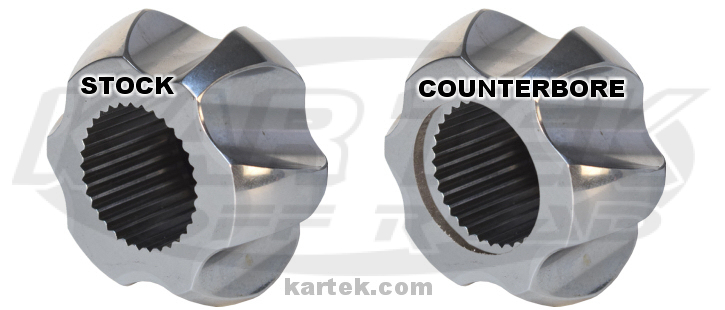 Related Parts
Suggested:
$1.59
You Pay:

$1.19
Suggested:
$1.99
You Pay:

$1.79
Suggested:
$1.59
You Pay:

$1.29
Suggested:
$79.99
You Pay:

$59.99
Suggested:
$89.99
You Pay:

$75.99
Suggested:
$119.99
You Pay:

$89.99
Suggested:
$3.00
You Pay:

$1.49
Suggested:
$199.99
You Pay:

$139.99
Suggested:
$199.99
You Pay:

$139.99