Allstar Performance 11120 Billet Aluminum Double Ended Combo AN Wrenches -4, -6, -8, -10, -12, -16
Allstar Performance 11120 Billet Aluminum Double Ended Combo AN Wrenches -4, -6, -8, -10, -12, -16

California Prop 65 Warning: This item may cause cancer or reproductive harm. For more info visit p65warnings.ca.gov
Description
Allstar's wrenches make quick work of checking both halves of a fitting when the line is installed on the car. Won't mar fittings like steel wrenches.

On each wrench you'll see the AN size with a letter F or H. The blue F wrenches are for the blue hose end side of the AN fitting. The red H wrenches are for the red sleeve that goes over the hose. They are on two different wrenches. For example AN #6F is on a separate wrench from AN #6H.

There are 6 wrenches, but 12 different ends.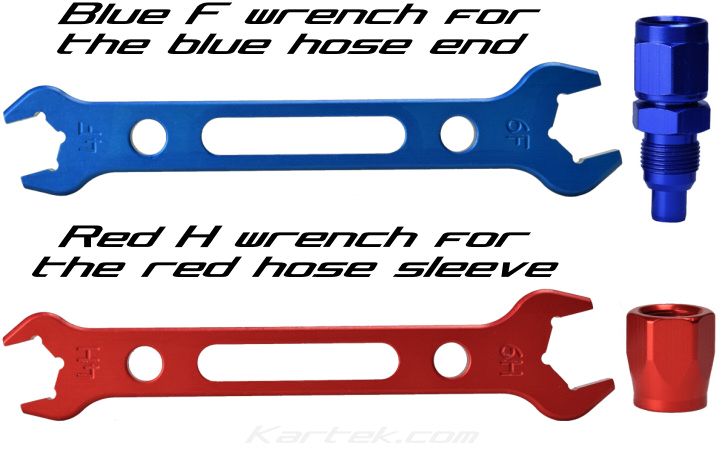 Related Parts
Email us for current pricing and availability