400 Watt 12 Volt Sand Rail, Dune Buggy, Baja Bug, Manx, Or UTV Universal Electric Power Steering Kit
400 Watt 12 Volt Sand Rail, Dune Buggy, Baja Bug, Manx, Or UTV Universal Electric Power Steering Kit
Suggested:
$799.99
Kartek Price:

$599.99
Sold As: 1 Electric Power Steering Motor, 1 Computer, Wiring Harness
Part Number: KTKETG400

CA Prop 65 Warning
OUT OF STOCK
400 Watt 12 Volt Sand Rail, Dune Buggy, Baja Bug, Manx, Or UTV Universal Electric Power Steering Kit
Specifications
Input Torque:
0-15.49 Ft Lbs / 0-21Nm
Output Torque:
0-59 Ft Lbs / 0-80Nm
ECU Voltage:
10-16v
ECU Current:
34A
Motor Voltage:
12v
Motor Current:
51A
Motor Power:
400w
This electric power steering kit features a universal mounting plate that will fit most off road applications. The mounting plate can bolt to either side of the motor on the 400w unit. The side with the torque input sensor faces
TOWARDS
the driver. That is the 17mm -36 spline side. It will drastically reduce steering effort, allowing for longer more enjoyable rides without robbing horsepower like conventional hydraulic power steering.
This electric power steering kit has a sealed input and output shaft as well as a unique injection molded computer control box seal for a water resistant and sand sealed setup. The input shaft is 17mm x 36 spline. The output shaft is 22mm x 20 spline. It will work with most aftermarket rack & pinions.
Extremely simple wiring.
All wiring that goes from the electric power steering computer to the electric power steering motor have special plugs that only fit specific ports. There are only 3 wires that you have to be concerned with. A white wire that goes to ignition ON. A red wire that goes directly to your battery. A black wire that goes directly to your battery.
Maximum
current draw is 33.33amps (400w divided by 12v equals 33.33amps) when steering wheel is turned completely to left or right. Normal operating amperage is far less.
NOTE:
The red and black wires must go directly to the battery. Do
NOT
wire the computer to your fuse box. Wiring the computer to the fuse box allows for a short voltage drop that turns the unit off intermittently. Do
NOT
cut the wires that lead from the computer to the motor. Any alterations to those wires voids any warranty.
Kit Includes
400 Watt Motor
Computer
Steel Universal Mounting Bracket
8 Foot Wiring Harness
Trouble Code Idiot Light
50amp Fuse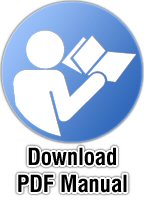 ez-steer ez steer ezsteer super atv superatv super-atv
Related Parts
Suggested:
$699.99
You Pay:

$579.99
Suggested:
$74.99
You Pay:

$57.99
Suggested:
$74.99
You Pay:

$59.99
Suggested:
$74.99
You Pay:

$57.99
Suggested:
$89.99
You Pay:

$70.99
Suggested:
$99.99
You Pay:

$77.99
Suggested:
$21.96
You Pay:

$18.99
Suggested:
$39.99
You Pay:

$33.99
Suggested:
$19.99
You Pay:

$15.99