Spal 30107125 Plus Series 15.2" Flush Mount Curved Blade Brushless Puller Fan
Spal 30107125 Plus Series 15.2" Flush Mount Curved Blade Brushless Puller Fan
Suggested:
$358.80
Kartek Price:

$304.95
Sold As: 1 Fan
Part Number: SPL30107125
MFG Number: VA91-ABL326P/N-65A 12V
CA Prop 65 Warning
Spal 30107125 Plus Series 15.2" Flush Mount Curved Blade Brushless Puller Fan
This fan will require a custom shroud for drop in mounting and all brushless fans require the proper sensor and harnesses to operate. The fan connects to the SBL-YAZ-PT10 which connects to the SBL-TS-HARN which connects to your temperature sensor.
The 15.2" (30107125) flush mount fan uses the same exact bolt pattern as the current medium profile and high performance 16" brush fans so it can used as an upgrade to any existing radiator.
NOTE:
You'll need to purchase the following harnesses and a temperature switch to use this fan. The new Plus series fan uses a different temperature switch than the old style Nuova brushless fans.
ONE OF THESE TEMPERATURE SENSORS
BOTH OF THESE HARNESSES
SBL-YAZ-PT10 Harness with a Yazaki connector on one end plugs in to the fan's connector. This is required for EACH brushless fan used.
SBL-TS-HARN Harness to attach the SBL-TS** temperature sensors to the SBL-YAZ-PT10 brushless fan connector.
NOTE:
When using multiple fans, only one sensor and one SBL-TS-HARN is needed. Up to 12 fans can be ran off of one sensor. You will need one SBL-YAZ-PT10
FOR
EACH
FAN
.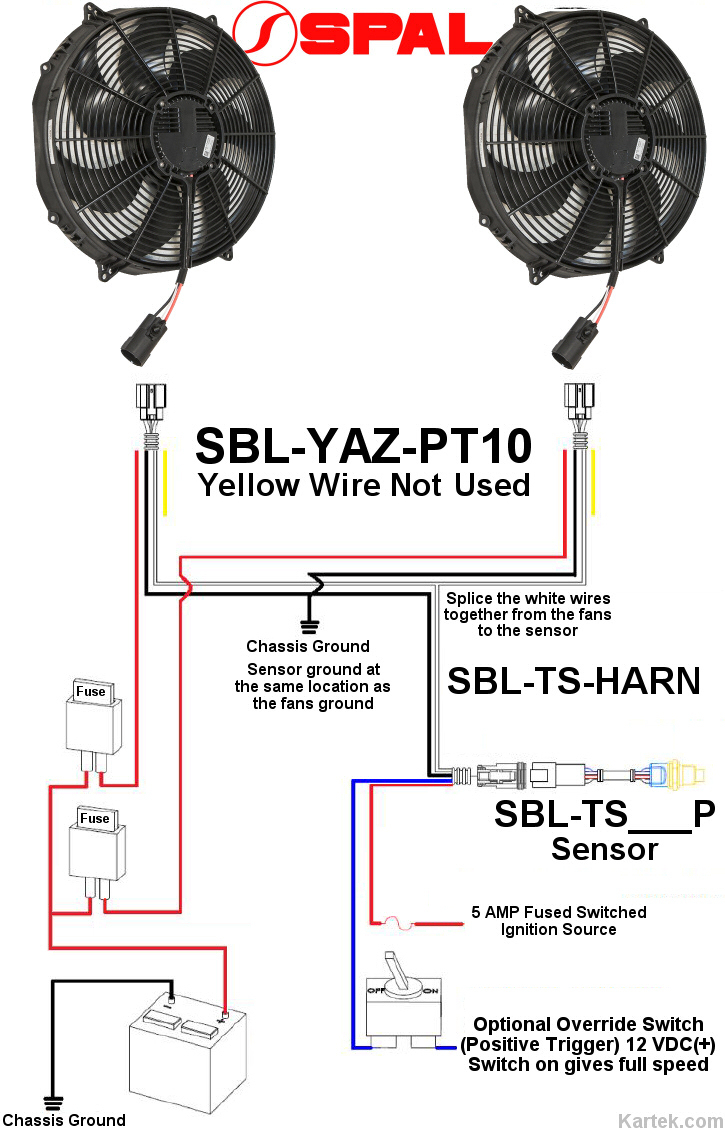 Related Parts
Suggested:
$61.98
You Pay:

$52.68
Suggested:
$26.85
You Pay:

$22.82
Suggested:
$179.25
You Pay:

$152.36
Suggested:
$179.25
You Pay:

$152.36
Suggested:
$179.25
You Pay:

$152.36
Suggested:
$179.25
You Pay:

$152.36
Suggested:
$9.49
You Pay:

$6.99
Suggested:
$9.77
You Pay:

$6.99
Suggested:
$6.99
You Pay:

$5.49