Replacement Driver Side Steering Bracket For Our Combo Link, King Kong, 2" Hollow A-Arm Spindles
Replacement Driver Side Steering Bracket For Our Combo Link, King Kong, 2" Hollow A-Arm Spindles
Suggested:
$34.99
Kartek Price:

$29.99
Sold As: 1 Steering Bracket
Part Number: KTKAASTBL

CA Prop 65 Warning
Replacement Driver Side Steering Bracket For Our Combo Link, King Kong, 2" Hollow A-Arm Spindles
This spindle steering bracket is designed for our A-Arm buggy spindles. They can be used as a replacement if the original bracket on the spindle is damaged, or if you want to fabricate your own spindle uprights.
Dimensions:
Inside Height: 1-3/4"
Length To Center: 3"
Bolt Hole: 1/2" Diameter
Thickness of Material: 1/8"
Material: Steel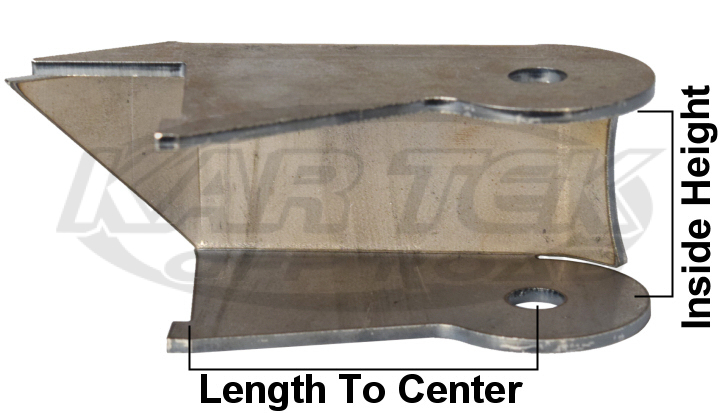 Related Parts
Suggested:
$199.99
You Pay:

$139.99
Suggested:
$329.99
You Pay:

$299.99
Suggested:
$349.99
You Pay:

$329.99
Suggested:
$499.99
You Pay:

$399.99