LAT Racing Oils 80w90 Multi-Purpose Transmission Gear Oil With LFR Additive 1 Quart Bottle
LAT Racing Oils 80w90 Multi-Purpose Transmission Gear Oil With LFR Additive 1 Quart Bottle
Suggested:
$13.95
Kartek Price:

$12.50
Sold As: 1 Quart Bottle
Part Number: LAT312371
MFG Number: 31237-1Q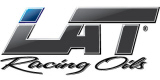 CA Prop 65 Warning
LAT Racing Oils 80w90 Multi-Purpose Transmission Gear Oil With LFR Additive 1 Quart Bottle
Cross Reference Numbers:
31237-1Q
31237-12Q
LAT Multi-Purpose Racing Gear Oils
LAT multi-purpose gear oil provides maximum heavy shock load and high carrying protection. Blended from the highest quality of petroleum base oils fortified with VI improvers, rust inhibitors, foam suppressants and LFR extreme pressure additives. Multi-viscosity protects your gears within a wide range of applications. Exceeds API GL-5 and DOES NOT contain limited slip additives.
Applications:
Recommended for street performance, light duty drag racing, light duty off road racing. VW Beetle and Bus transmissions
Features:
Exceeds API GL-5
Protects hypoid gears from wear and scuffing
Anti-foaming agents
Contains rust inhibitors & VI improvers
Attributes:
Appearance: Amber
Viscosity @100c: 20.2cSt
Viscosity @ 40c: 179cSt
Viscosity Index: 119.00
bug baja super beetle 091 002 3 three 6 six rib kombi
Related Parts
Suggested:
$16.99
You Pay:

$14.99
Suggested:
$16.99
You Pay:

$14.99
Suggested:
$79.99
You Pay:

$74.99
Suggested:
$89.99
You Pay:

$67.99