LAT Racing Oils 20w50 High Performance Synthetic Engine Oil With LFR Additive 1 Quart Bottle
LAT Racing Oils 20w50 High Performance Synthetic Engine Oil With LFR Additive 1 Quart Bottle
Suggested:
$0.00
Kartek Price:

$0.00
Sold As: 1 Quart Bottle
Part Number: LAT204361
MFG Number: 20436-1Q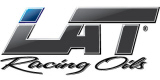 CA Prop 65 Warning
OUT OF STOCK
LAT Racing Oils 20w50 High Performance Synthetic Engine Oil With LFR Additive 1 Quart Bottle
Cross Reference Numbers:
20436-1Q
20436-12Q
LAT Synthetic Racing Motor Oils
LAT Synthetic Racing Oils are blended for maximum horsepower engines that require added protection for valve train, ring seal vacuum, and maximum film strength for all bearing surfaces. LAT uses the highest quality group VI and V based oils in the industry. Their exclusive LFR additives provides exceptional high RPM protection by substantially reducing friction, scuffing, and galling while reducing engine temperatures. PAO and Esters Synthetic based oils actually increase horsepower and torque as much as 6%.
Applications:
Recommended for High Performance Race Engines including:
Drag racing
Pro Nitrous
Off road
Drag boats
Circle track
Street rods
Features:
Extreme valve train protection
Reduces friction
Excellent ring seal
Reduces engine temperatures
Attributes:
Appearance: Blue
Viscosity @100c: 21.25cSt
Viscosity @40c: 128cSt
Zinc wt: 1600ppm
Viscosity index: 192.00
Related Parts
Suggested:
$69.99
You Pay:

$64.99
Suggested:
$65.00
You Pay:

$65.00
Suggested:
$79.99
You Pay:

$64.99
Suggested:
$70.00
You Pay:

$70.00
Suggested:
$89.99
You Pay:

$71.99
Suggested:
$75.00
You Pay:

$75.00
Suggested:
$399.99
You Pay:

$299.99