LAT Racing Oils 20w50 High Performance Semi-Synthetic Engine Oil With LFR Additive 1 Quart Bottle
LAT Racing Oils 20w50 High Performance Semi-Synthetic Engine Oil With LFR Additive 1 Quart Bottle
Suggested:
$16.95
Kartek Price:

$15.99
Sold As: 1 Quart Bottle
Part Number: LAT204791
MFG Number: 20479-1Q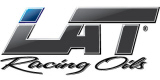 CA Prop 65 Warning
LAT Racing Oils 20w50 High Performance Semi-Synthetic Engine Oil With LFR Additive 1 Quart Bottle
Cross Reference Numbers:
20479-1Q
20479-12Q
LAT Semi-Synthetic Racing Motor Oils
LAT's 20w50 Semi Synthetic Racing Oils are formulated using their exclusive LFR additives, group 5 esters and the purest base oils combined with zinc levels over 2,000ppm. Their 20w50 blend offers the same benefits as the Pro 15w40 but with a thicker viscosity to provide excellent wear protection for cam lobes, valve trains, piston scuffing and other critical moving parts. Provides positive ring seal, increase horsepower, torque and more RPM than any other conventional oil. LAT's Semi Synthetic Racing Oils are the best protection without the high cost of full Synthetics.
Applications:
Recommended for sport compact racing, street, turbo charged, crate, marine, alcohol and off road racing engines.
Features:
LAT exclusive LFR additive
High zinc levels
Strong film strength
High RPM protection
Excellent ring seal
Attributes:
Appearance: Amber
Viscosity @100c: 17.26cSt
Viscosity @40c: 125cSt
Zinc wt: 2200ppm
Viscosity index: 152.00
Related Parts
Suggested:
$14.99
You Pay:

$10.99
Suggested:
$39.99
You Pay:

$34.99
Suggested:
$8.99
You Pay:

$7.99
Suggested:
$47.00
You Pay:

$41.99
Suggested:
$175.99
You Pay:

$159.99
Suggested:
$69.99
You Pay:

$64.99
Suggested:
$65.00
You Pay:

$65.00
Suggested:
$79.99
You Pay:

$64.99
Suggested:
$70.00
You Pay:

$70.00
Suggested:
$89.99
You Pay:

$71.99
Suggested:
$75.00
You Pay:

$75.00
Suggested:
$399.99
You Pay:

$299.99