LAT Racing Oils 15w40 High Performance Pro Semi-Synthetic Engine Oil With LFR Additive 1 Quart
LAT Racing Oils 15w40 High Performance Pro Semi-Synthetic Engine Oil With LFR Additive 1 Quart
Suggested:
$16.95
Kartek Price:

$15.99
Sold As: 1 Quart Bottle
Part Number: LAT224831
MFG Number: 22483-1Q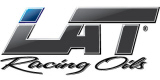 CA Prop 65 Warning
LAT Racing Oils 15w40 High Performance Pro Semi-Synthetic Engine Oil With LFR Additive 1 Quart
Cross Reference Numbers:
224831-1Q
224831-12Q
LAT Semi-Synthetic Racing Motor Oils
LAT's Pro 15W40 Semi Synthetic Racing Oils are formulated for engines running high RPM's for extended periods of time producing higher heat ranges. Pro 15W40 is a unique blend of group 2 petroleum, group 5 ester base oils and are combined with a highly robust detergent package. LAT exclusive LFR additive, zinc levels over 2,000ppm, and high shear polymer for maximum horsepower and protection.
Applications:
Recommended for sport compact racing, street, turbo charged, crate, marine, alcohol and off road racing engines.
Features:
LAT exclusive LFR additive
High zinc levels
Strong film strength
High RPM protection
Excellent ring seal
Attributes:
Appearance: Amber
Viscosity @100c: 13.88cSt
Viscosity @40c: 102.7cSt
Zinc wt: 2200ppm
Viscosity index: 137.00
Related Parts
Suggested:
$6.99
You Pay:

$5.75
Suggested:
$14.99
You Pay:

$10.99
Suggested:
$36.99
You Pay:

$34.99
Suggested:
$69.99
You Pay:

$64.99
Suggested:
$65.00
You Pay:

$65.00
Suggested:
$79.99
You Pay:

$64.99
Suggested:
$70.00
You Pay:

$70.00
Suggested:
$89.99
You Pay:

$71.99
Suggested:
$75.00
You Pay:

$75.00
Suggested:
$399.99
You Pay:

$299.99