Koul Tools AN -10 -12 -16 Hose End Assembly Tools For Aeroquip, Earl's, Fragola, Russel Or XRP Ends
Koul Tools AN -10 -12 -16 Hose End Assembly Tools For Aeroquip, Earl's, Fragola, Russel Or XRP Ends

California Prop 65 Warning: This item may cause cancer or reproductive harm. For more info visit p65warnings.ca.gov
Description
Since the invention of braided stainless steel hose, racers and mechanics have been struggling to install it into the socket part of the AN hose end. If you're lucky and get a clean cut on the hose end, you might get it in. Most of the time the hose end is a bit frayed and the battle begins. It is not only time consuming, it can get bloody as well.
The AN hose assembly tool fills a need that was long overdue. Just insert the socket into the capsule of the hose assembly tool, twist in the hose, and the assembly is complete in less than ten seconds. There's no need to worry about wear or tear. This tool is made of a high-tech composite and is virtually indestructible. You can even repeat this process several times without re-cutting this hose end.
You'll be amazed at the amount of time you save and pain you avoid by using this tool. Gone are the days of stabbing your fingers with frayed hose ends and scrapping AN hose because it was cut too short. The money you save from buying band-aids alone will pay for the tool.
Features:
Installs braided, stainless steel hose into fittings
Works with nylon, braided AN hose
Works with all brands of AN fittings
Includes spacers and sleeves for different sized hose ends
Does NOT work with PTFE (Teflon) hoses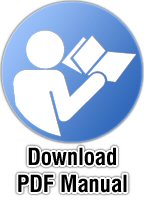 a.n. earls performance holley #10 #12 #16 cool coul kool kewl
Related Parts