Flat Steel Body Panel Mounting Tab 3-1/2" Bottom To Center Of Hole 3/8-24 Thread Sold Individually
Flat Steel Body Panel Mounting Tab 3-1/2" Bottom To Center Of Hole 3/8-24 Thread Sold Individually
Flat Steel Body Panel Mounting Tab 3-1/2" Bottom To Center Of Hole 3/8-24 Thread Sold Individually
This tab has a fixed position/permanent nut similar to a nutsert for easier panel installation and removal. You'll notice the threads are intentionally oblong to create a sort of lock nut almost like a stover nut.
Specifications:
Material: Mild Steel
Thickness: 1/8"
Thread Diameter And Pitch: 3/8-24 Fine Thread
Width: 2"
Length To Center: 3-1/2"
Total Length: 4"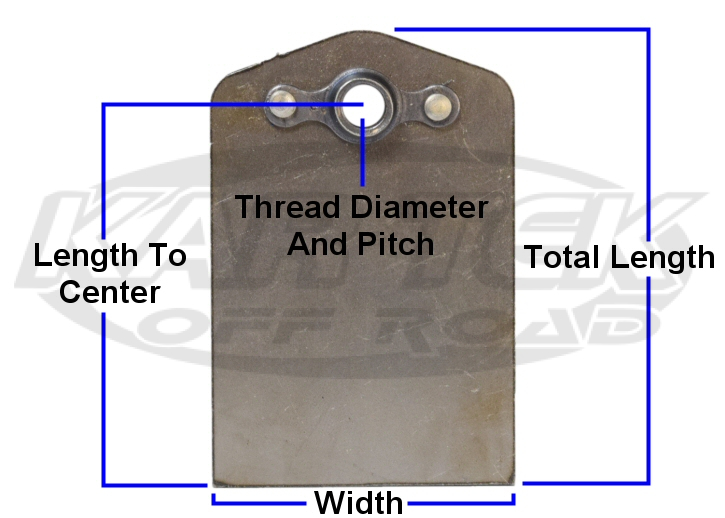 Related Parts
Suggested:
$9.99
You Pay:

$7.99
Suggested:
$9.99
You Pay:

$7.99
Suggested:
$9.99
You Pay:

$7.99
Suggested:
$7.99
You Pay:

$6.99
Suggested:
$8.99
You Pay:

$7.99
Suggested:
$6.99
You Pay:

$5.99
Suggested:
$9.99
You Pay:

$8.90
Suggested:
$11.99
You Pay:

$9.99