Char-Lynn Torque Generator Mounting Tab Sold Individually
Char-Lynn Torque Generator Mounting Tab Sold Individually
Suggested:
$15.99
Kartek Price:

$13.99
Part Number: PRMCPMB
Char-Lynn Torque Generator Mounting Tab Sold Individually
Weld-on mounting plate for our SWT-CTG Charlynn torque generator. 2 are required per Charlynn unit. The plates are sold individually.

When you install the plates, if both plates are not parallel at the base, flip 1 plate over and then they'll line up because the mounting holes are asymmetrical..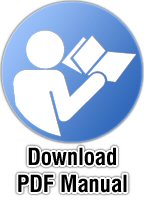 Related Parts
Suggested:
$499.99
You Pay:

$459.99
Suggested:
$34.99
You Pay:

$27.99
Suggested:
$27.99
You Pay:

$23.99
Suggested:
$7.99
You Pay:

$6.99
Suggested:
$69.99
You Pay:

$64.99
Suggested:
$94.99
You Pay:

$74.99
Suggested:
$99.99
You Pay:

$79.99
Suggested:
$99.99
You Pay:

$79.99
Suggested:
$109.99
You Pay:

$89.99
Suggested:
$89.99
You Pay:

$67.99
Suggested:
$2.99
You Pay:

$2.49
Suggested:
$1.99
You Pay:

$1.79