Blue Sea Systems Remote Power Or Ground Post With 10-32 Diameter Stud
Blue Sea Systems Remote Power Or Ground Post With 10-32 Diameter Stud
Suggested:
$8.99
Kartek Price:

$6.99
Sold As: 1 Power Stud
Part Number: BSS2010
MFG Number: 2010

Blue Sea Systems Remote Power Or Ground Post With 10-32 Diameter Stud
This mini-power post is a high amperage terminal that can handle up to a maximum of 48 Volts DC. The post features an insulator cap to help guard against accidental grounding. Stud is a #10-32 x 5/8" long.
Specifications:
Color: Red
Maximum Voltage: 48V DC
Stud Size: #10-32 x 5/8"
Base Material: Reinforced Thermoplastic
Weight: 0.05lb (0.02 kg)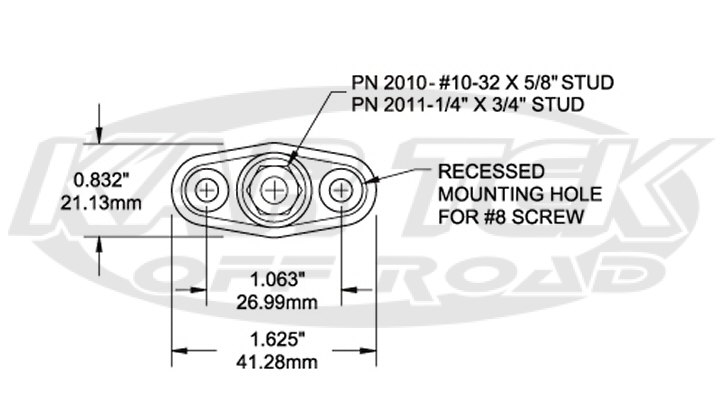 Related Parts
Suggested:
$13.29
You Pay:

$10.99
Suggested:
$21.99
You Pay:

$18.99
Suggested:
$19.99
You Pay:

$16.99
Suggested:
$19.99
You Pay:

$16.99
Suggested:
$23.99
You Pay:

$18.99
Suggested:
$23.99
You Pay:

$18.99
Suggested:
$9.99
You Pay:

$7.99