Alpha Waterjet Cutting 3 Bolt Pattern Stainless Steel Dimple Died Throttle Pedal With Foot Rest
Alpha Waterjet Cutting 3 Bolt Pattern Stainless Steel Dimple Died Throttle Pedal With Foot Rest

California Prop 65 Warning: This item may cause cancer or reproductive harm. For more info visit p65warnings.ca.gov
Description
Handmade by the Legend Johnny Kaiser of Alpha Performance in Denver North Carolina. This throttle pedal is the choice of off-road racers when a cast aluminum or billet pedal won't cut it. Alpha Performance's race throttle pedal offers a more durable alternative through its stainless steel and TIG welded construction. It features four different throttle linkage locations, an adjustable throttle stop, and a wide surface area for the foot to rest on.
100% American made
Stainless steel domestic material
Tig Welded construction
Adjustable stop
Four position linkage mount
Dimple died
No return spring

Dimensions:
Base Width: 4-3/4"
Base Length Front 4-7/8"
Height To Top Edge Of Pedal: 9-1/2"
Throttle Linkage Holes: 3/16"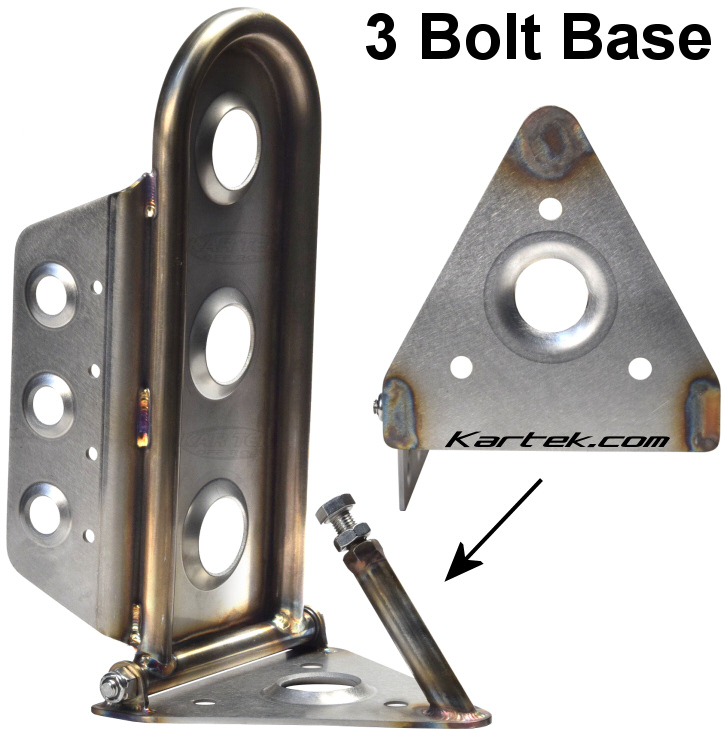 Related Parts