3/16" Outside Diameter Stainless Steel Brake Or Clutch Hard Line 10 Foot Stick
3/16" Outside Diameter Stainless Steel Brake Or Clutch Hard Line 10 Foot Stick
3/16" Outside Diameter Stainless Steel Brake Or Clutch Hard Line 10 Foot Stick
There are no refunds on tubing once we cut it for you.
SHIPPING NOTE: This tubing comes in a straight 10 foot stick. Shipping anything greater than 8 feet is really expensive. Normally we coil this tubing into a small roll. We can cut the tubing down to an 8 foot and 2 foot stick and ship straight tubing to you, but it's still cheaper to coil it for shipping. We can also cut it to specific lengths, but keep in mind, we use a chop saw to cut it and you'll still have to debur the tubing yourself.
By default we'll ship this to you coiled up. There's a drop down menu above to change that. If you want specific lengths cut, write that in the NOTES area.
For AN -3 fittings you'll need to use a 37° flaring tool. Do
NOT
use a 45° degree SAE tool for AN fittings.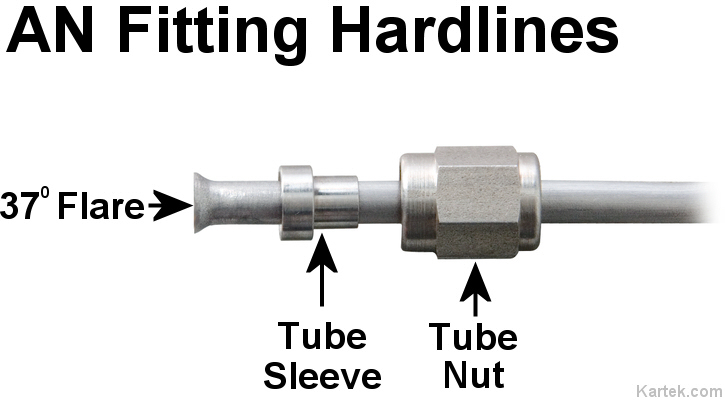 Related Parts
Suggested:
$300.91
You Pay:

$197.99
Suggested:
$1.50
You Pay:

$1.25
Suggested:
$1.99
You Pay:

$1.49
Suggested:
$2.49
You Pay:

$1.99
Suggested:
$1.50
You Pay:

$1.19
Suggested:
$0.99
You Pay:

$0.89
Suggested:
$1.50
You Pay:

$1.19
Suggested:
$0.99
You Pay:

$0.89
Suggested:
$1.29
You Pay:

$0.99
Suggested:
$1.49
You Pay:

$0.99
Suggested:
$96.77
You Pay:

$85.99