XRP Setrab Oil Coolers 22mm-1.5 Thread To AN -8 Black Anodized Aluminum AN Metric Adapter Fittings
XRP Setrab Oil Coolers 22mm-1.5 Thread To AN -8 Black Anodized Aluminum AN Metric Adapter Fittings
Suggested:
$9.99
Kartek Price:

$7.99
Sold As: 1 AN Thread to Metric Thread Adapter Fitting
Part Number: XRP922008
MFG Number: 922008

XRP Setrab Oil Coolers 22mm-1.5 Thread To AN -8 Black Anodized Aluminum AN Metric Adapter Fittings
High flow fittings designed specifically for Setrab Oil Coolers. m22 ORB o-ring boss for the oil cooler side. Standard AN #8 37 degree JIC style flare 3/4"-16 thread on the other side.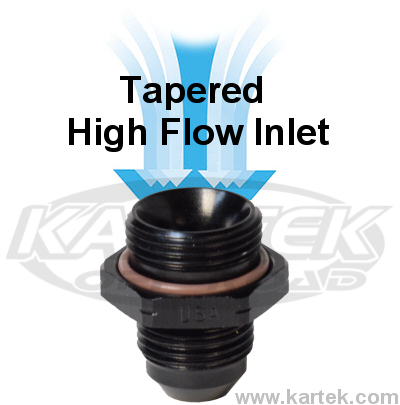 Related Parts
Suggested:
$9.99
You Pay:

$7.99
Suggested:
$9.99
You Pay:

$7.99
Suggested:
$9.99
You Pay:

$7.99
Suggested:
$13.99
You Pay:

$10.49
Suggested:
$9.99
You Pay:

$7.99
Suggested:
$9.99
You Pay:

$7.99
Suggested:
$8.99
You Pay:

$7.99
Suggested:
$9.99
You Pay:

$7.99
Suggested:
$9.99
You Pay:

$7.99
Suggested:
$9.99
You Pay:

$7.99
Suggested:
$17.99
You Pay:

$12.99
Suggested:
$17.99
You Pay:

$12.99
Suggested:
$19.99
You Pay:

$14.99
Suggested:
$19.99
You Pay:

$14.99