XRP Black NHRA Accepted AN -8 Push Lock Hose 1/2" Inside Diameter 3/4" Outside Diameter
XRP Black NHRA Accepted AN -8 Push Lock Hose 1/2" Inside Diameter 3/4" Outside Diameter
Suggested:
$5.99
Kartek Price:

$4.79
Sold As: Priced Per Foot
Part Number: XRP520008
MFG Number: 520008

CA Prop 65 Warning
XRP Black NHRA Accepted AN -8 Push Lock Hose 1/2" Inside Diameter 3/4" Outside Diameter
There are no refunds on hose once we cut it for you.
XRP Push-On hose is constructed of CPE Chlorinated Polyethylene Elastomer tube, textile braid reinforced with CPE elastomer cover. Applications for this hose are gasoline, fuel, lubricating oils, air and water.
You can use stainless steel band clamps for push lock applications that will see elevated pressures or temperatures. With a simple squeeze of the pliers you can add the extra measure of protection to any push-on hose assembly. Special crimping pliers may be utilized for installation and easy clamp removal.

Technical Specifications
Size: #8
Temperature Range: -40° F to +300° F
Max Operating Pressure: 250psi
Burst Pressure: 1,000psi
Weight Per Foot: 0.148 lbs
Minimum Bend Radius: 5.00"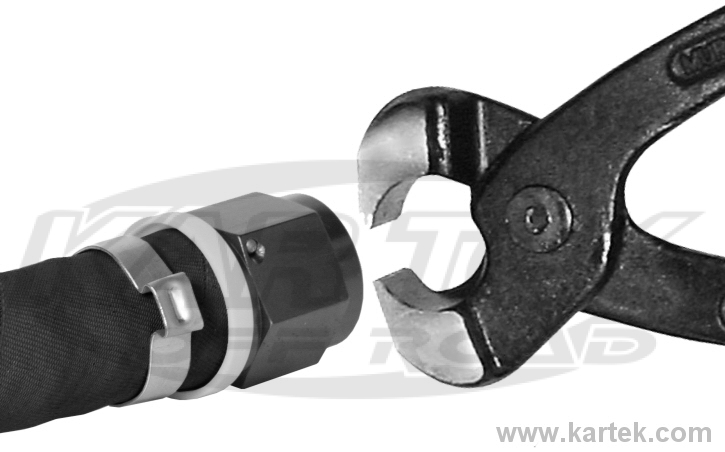 Related Parts
Suggested:
$9.99
You Pay:

$7.99
Suggested:
$34.99
You Pay:

$25.99
Suggested:
$1.29
You Pay:

$0.89
Suggested:
$1.75
You Pay:

$1.50
Suggested:
$5.99
You Pay:

$5.49
Suggested:
$8.99
You Pay:

$6.99
Suggested:
$19.99
You Pay:

$17.99
Suggested:
$19.99
You Pay:

$15.99
Suggested:
$19.99
You Pay:

$17.99
Suggested:
$22.99
You Pay:

$18.99
Suggested:
$21.99
You Pay:

$15.99
Suggested:
$24.99
You Pay:

$19.99
Suggested:
$21.99
You Pay:

$18.99
Suggested:
$24.99
You Pay:

$19.99