Two Bolt Stepped Square Pinch Bungs Right Hand Thread For 1" Heim Joint 1-1/4" x 1-1/4" Square
Two Bolt Stepped Square Pinch Bungs Right Hand Thread For 1" Heim Joint 1-1/4" x 1-1/4" Square
Suggested:
$114.99
Kartek Price:

$99.99
Sold As: 1 Thread Bung
Part Number: KTK100TBTT2S

CA Prop 65 Warning
Two Bolt Stepped Square Pinch Bungs Right Hand Thread For 1" Heim Joint 1-1/4" x 1-1/4" Square
Besides tie rods, threaded bungs can be used to make sway bar links, pan hard bars, 3 link, 4 link, 5 link, trac bars, drag links, trailing arms, ladder bars, or traction bars. Also they're commonly used to make a-arms, upper control arms and lower control arms. Will work with FK Rod Ends, Aurora Bearing Company, or NHBB New Hampshire Ball Bearing.


Specifications:
Material: Chromoly
Thread: 1" -14 Fine Thread
Total Length: 3-7/8"
Shoulder Length: 2"
Head Length: 1-7/8"
Base Width: 1-1/4" x 1-1/4"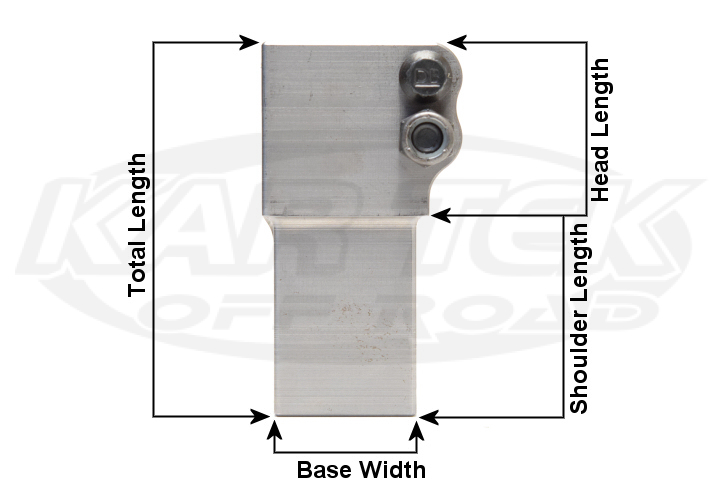 Chromoly Chrome-Moly Chrome Moly
Related Parts
Suggested:
$19.99
You Pay:

$16.99
Suggested:
$24.99
You Pay:

$28.99
Suggested:
$114.99
You Pay:

$99.99
Suggested:
$139.99
You Pay:

$114.99
Suggested:
$149.99
You Pay:

$119.99
Suggested:
$6.99
You Pay:

$5.49
Suggested:
$105.99
You Pay:

$78.99
Suggested:
$209.99
You Pay:

$153.99