Rear 4 Lug Brake Drum For 1968 To 1977 IRS Beetles Or 1971 To 1979 Super Beetles
Rear 4 Lug Brake Drum For 1968 To 1977 IRS Beetles Or 1971 To 1979 Super Beetles
Suggested:
$148.70
Kartek Price:

$49.99
Sold As: 1 Brake Drum
Part Number: XXX113501615JIT
MFG Number: 113-501-615-J/G
CA Prop 65 Warning
Rear 4 Lug Brake Drum For 1968 To 1977 IRS Beetles Or 1971 To 1979 Super Beetles
Cross Reference:
113-501-615-G
113-501-615-J
501615113g
501615113j
EMPI 98-5002-B
We can counterbore the inside of the brake drum and press in 14mm wheel studs. You can see additional pictures of this above.

Above the "add to cart button" there is a drop down menu for this option. We do this in-house. Please allow 24 hours. You must purchase the wheel studs separately.

Once the drum has been modified you CAN NOT return it!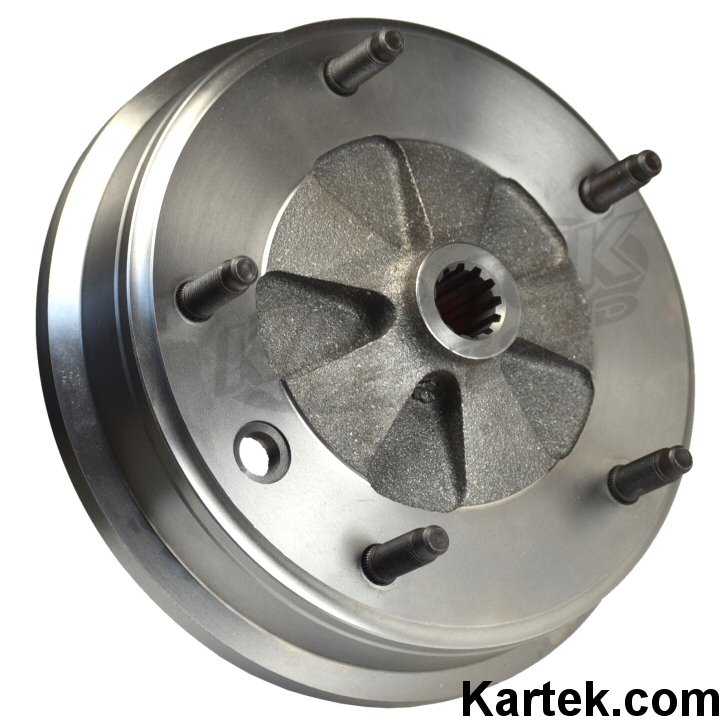 Related Parts
Suggested:
$3.30
You Pay:

$3.09
Suggested:
$7.99
You Pay:

$5.99
Suggested:
$19.99
You Pay:

$17.99