Mean Mother 5 Piece Recovery Kit Includes Bag 17,000 Pound Recovery Strap And Bow Shackles
Mean Mother 5 Piece Recovery Kit Includes Bag 17,000 Pound Recovery Strap And Bow Shackles
Suggested:
$119.99
Kartek Price:

$99.99
Sold As: One 17,000 Pound Recovery Strap, Carrying Bag, Gloves, and 2 Bow Shackles
Part Number: MNMMMKIT01
MFG Number: 9311902021835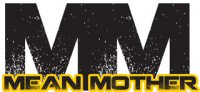 Mean Mother 5 Piece Recovery Kit Includes Bag 17,000 Pound Recovery Strap And Bow Shackles
Having a fully stocked and maintained recovery kit is an essential accessory for any 4WD enthusiast. It's very important to have quick and easy accessibility to all your recovery equipment. Each Mean Mother recovery kit has been carefully tailored to include the correct equipment for most recovery situations.

The 5 piece recovery kit is ideally suited to the 4WD enthusiast who does not have a winch fitted to their vehicle or a hand winch on board. The 5 piece kit requires the assistance of another vehicle to complete a recovery.
Related Parts
Suggested:
$49.99
You Pay:

$34.99
Suggested:
$149.99
You Pay:

$131.99
Suggested:
$199.99
You Pay:

$171.99
Suggested:
$899.99
You Pay:

$769.99