Lowrance NAC-FRD2FBL NMEA 2000, NMEA2k, N2K Network GPS 5 Pin Red Female 5 Pin Blue Female 2 Ft Cbl
Lowrance NAC-FRD2FBL NMEA 2000, NMEA2k, N2K Network GPS 5 Pin Red Female 5 Pin Blue Female 2 Ft Cbl
Suggested:
$49.99
Kartek Price:

$39.99
Sold As: 1 NMEA Adapter Cable
Part Number: LOW12705
MFG Number: 127-05

Lowrance NAC-FRD2FBL NMEA 2000, NMEA2k, N2K Network GPS 5 Pin Red Female 5 Pin Blue Female 2 Ft Cbl
The 127-05 NMEA 2000 adapter cable for connecting Lowrance NMEA 2000 devices with a 5-pin female red connector to a 5-pin female blue connector
It's important to realize the association of the colors red and blue when wiring devices for NMEA-2000 networks. These colors were only used by Lowrance. Years ago Lowrance's plugs used to be color coordinated. What Lowrance calls red are now actually a black plug. These plugs are pretty much the standard for NMEA-2000 networks. What Lowrance calls blue is their own style of connector used only by them on earlier NMEA-2000 GPS networks.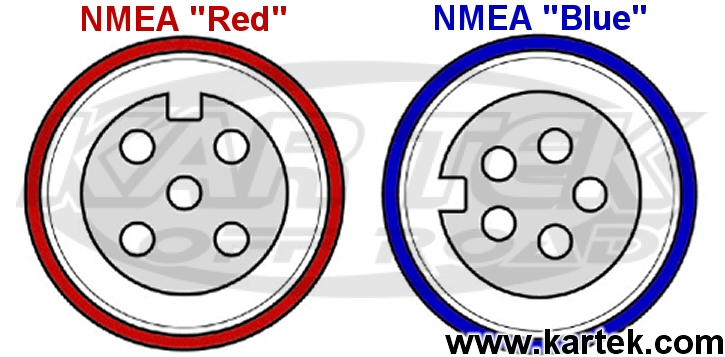 Related Parts
Suggested:
$54.99
You Pay:

$39.99
Suggested:
$29.99
You Pay:

$20.99
Suggested:
$39.99
You Pay:

$29.99
Suggested:
$69.99
You Pay:

$49.99
Suggested:
$39.99
You Pay:

$27.99
Suggested:
$79.99
You Pay:

$67.99
Suggested:
$69.99
You Pay:

$57.99
Suggested:
$29.99
You Pay:

$20.99