Lever Latch With Safety Catch Multidirectional Load Rated Ideal For Fiberglass Truck Or Baja Hoods
Lever Latch With Safety Catch Multidirectional Load Rated Ideal For Fiberglass Truck Or Baja Hoods
Suggested:
$29.99
Kartek Price:

$24.99
Part Number: KTKLATCH
Lever Latch With Safety Catch Multidirectional Load Rated Ideal For Fiberglass Truck Or Baja Hoods
Mild Steel lever latch assembly for body panels. Zinc Plate Passivate (Yellow). Load rated front to back and vertically. Has safety catch as well as a 1/8" hole for a cotter pin.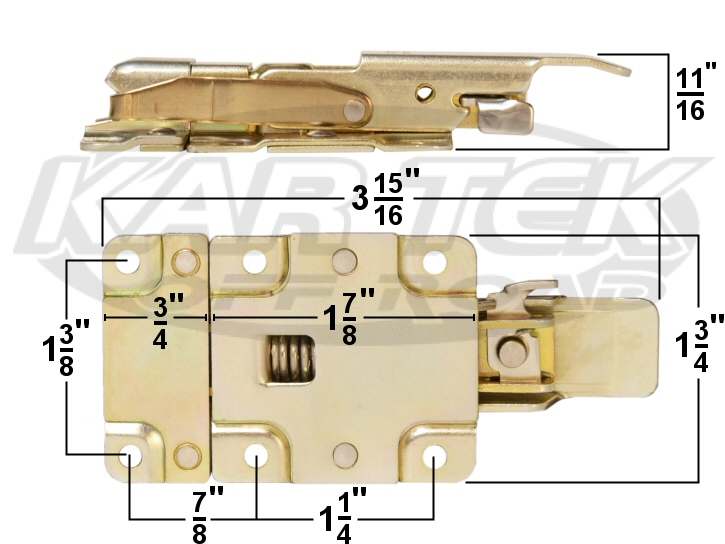 protex catchbolt
Related Parts
Suggested:
$42.99
You Pay:

$34.99