LAT Racing Oils SAE250 High Performance Transmission Gear Oil With LFR Additive 1 Gallon Bottle
LAT Racing Oils SAE250 High Performance Transmission Gear Oil With LFR Additive 1 Gallon Bottle
Suggested:
$89.99
Kartek Price:

$67.99
Sold As: 1 Gallon Bottle
Part Number: LAT312881
MFG Number: 312881-1G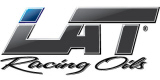 CA Prop 65 Warning
LAT Racing Oils SAE250 High Performance Transmission Gear Oil With LFR Additive 1 Gallon Bottle
Cross Reference Numbers:
31288-1G
31288-55G
LAT Racing Gear Oils
LAT's new SAE250 racing gear oils are formulated for extreme shock load and high temperature conditions. Using advanced LFR additives along with, high levels of phosphorus, and sulfur offer the maximum protection for race applications.
Applications:
Recommended for off-road racing applications.
Features:
Heavy shock load protection
Extreme wear protection
Heavy load capacity
Related Parts
Suggested:
$13.95
You Pay:

$12.50
Suggested:
$16.99
You Pay:

$14.99
Suggested:
$16.99
You Pay:

$14.99
Suggested:
$79.99
You Pay:

$74.99