LAT Racing Oils Pro ATF High Performance Synthetic Automatic Transmission Fluid 1 Gallon Bottle
LAT Racing Oils Pro ATF High Performance Synthetic Automatic Transmission Fluid 1 Gallon Bottle
Suggested:
$92.00
Kartek Price:

$83.00
Sold As: 1 Gallon Bottle
Part Number: LAT339471G
MFG Number: 33947-1G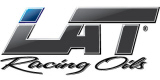 CA Prop 65 Warning
LAT Racing Oils Pro ATF High Performance Synthetic Automatic Transmission Fluid 1 Gallon Bottle
LAT Automatic Transmission Fluid is developed specifically to address high heat and friction encountered by Pro Mod and other automatic/converter fit vehicles, LAT PRO ATF's rapid heat dissipation, minimizes friction and provides a smooth fluid, low heat environment for internal components. Working closely with professional race teams LAT has been able to identify, and blend a unique ATF lubricant using multiple synthetic base oils and a very aggressive additive package. This new and highly refined ATF has proven in real time track conditions to reduce fluid and internal component operating temperatures, minimize wear and provide reliable, consistent pressure readings. Designed to provide the highest degree of protection and efficiency for your drive line.
Related Parts
Email us for current pricing and availability
Suggested:
$74.99
You Pay:

$50.99
Suggested:
$74.99
You Pay:

$50.99
Suggested:
$74.99
You Pay:

$50.99
Suggested:
$6.99
You Pay:

$5.49
Suggested:
$14.99
You Pay:

$11.99
Suggested:
$14.99
You Pay:

$11.99
Suggested:
$44.99
You Pay:

$42.99
Email us for current pricing and availability