Kevco-Stubbs Racing 9 Inch Kidney Support Belt Size Regular For 36 Inch To 46 Inch Waist
Kevco-Stubbs Racing 9 Inch Kidney Support Belt Size Regular For 36 Inch To 46 Inch Waist
Suggested:
$49.99
Kartek Price:

$37.99
Sold As: 1 Kidney Support Belt
Part Number: BSRKEV002
MFG Number: FB51004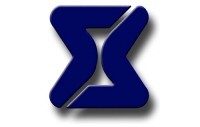 Kevco-Stubbs Racing 9 Inch Kidney Support Belt Size Regular For 36 Inch To 46 Inch Waist
If you dirt bike race, off-road, bicycle, snowmobile, jet-ski, snowboard, ski or participate in high-impact sports, then you need the superior back support and kidney protection of the Kevco-Stubbs Racing Kidney Support Belt.

Every Kevco-Stubbs product consists of the finest materials and workmanship. The above diagram illustrates the main quality features found in every one of Kevco-Stubbs kidney supports to insure the wearer hours of unsurpassed service and durability. Some features include; soft comfortable front panels, surgical elastic back and tension straps, double hook front closure, Velcro pile reinforcement, vented elastic back and more.

The 5100 Model is a 9" tall support belt that is available in black and three sizes.
Related Parts
Suggested:
$49.99
You Pay:

$37.99
Suggested:
$49.99
You Pay:

$37.99