Harmon Racing Cells Fuel Discriminator Valve With AN -10 ORB Female Inlet And Outlet 2-1/4" Body Dia
Harmon Racing Cells Fuel Discriminator Valve With AN -10 ORB Female Inlet And Outlet 2-1/4" Body Dia
Suggested:
$135.99
Kartek Price:

$129.99
Sold As: 1 Discriminator Valve
Part Number: HRCHDIS0010
MFG Number: HDIS-0010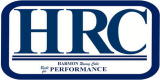 CA Prop 65 Warning
Harmon Racing Cells Fuel Discriminator Valve With AN -10 ORB Female Inlet And Outlet 2-1/4" Body Dia
Discriminator valves prevent fuel from traveling up the vent line during filling when the tank is full. Utilizing a float, the valve shuts off air flow when fuel enters the chamber. The valve also operates independently and will close/shut off if overturned regardless if there is fuel in the chamber. Because of its ability to prevent fuel from traveling up the vent line and out the vehicle these have become popular on vehicles utilizing dry break and pressurized fill systems.

Dimensions:
Length Tip To Tip: 5-1/8"
Diameter: 2-1/4"
Inlet/Outlet: 7/8"-14 O-Ring Boss (AN #10)
Related Parts
Suggested:
$12.99
You Pay:

$9.99
Suggested:
$14.99
You Pay:

$11.99
Suggested:
$14.99
You Pay:

$11.99
Suggested:
$16.99
You Pay:

$12.99
Suggested:
$8.99
You Pay:

$7.49
Suggested:
$1.99
You Pay:

$1.59
Suggested:
$59.99
You Pay:

$43.99