Fragola Banjo Adapter Fitting 1/2"-20 Thread Steel Bolts Fits Chrysler Master Cylinders
Fragola Banjo Adapter Fitting 1/2"-20 Thread Steel Bolts Fits Chrysler Master Cylinders
Suggested:
$5.99
Kartek Price:

$3.99
Sold As: 1 Brake Line Adapter Banjo Bolt
Part Number: FRA650156
MFG Number: 650156

Fragola Banjo Adapter Fitting 1/2"-20 Thread Steel Bolts Fits Chrysler Master Cylinders
Fragola's banjo adapters allow easy installation of brake lines where space is at a premium. Banjo fittings allow you to connect a brake line perpendicular at any position 360 degrees. Seals with two crush washers.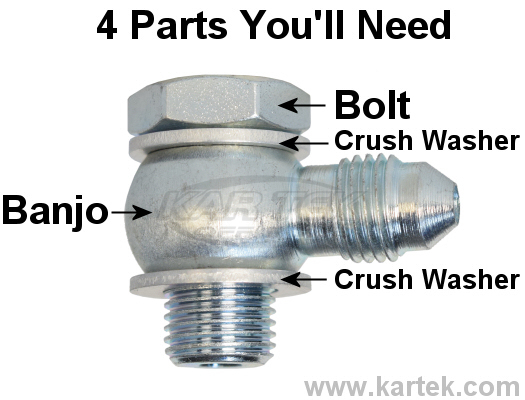 Related Parts
Suggested:
$0.89
You Pay:

$0.75
Suggested:
$9.99
You Pay:

$7.49