Fragola AN -10 Push Lock Hose Stainless Steel Crimp On Hose Clamp Sold Individually
Fragola AN -10 Push Lock Hose Stainless Steel Crimp On Hose Clamp Sold Individually
Suggested:
$1.39
Kartek Price:

$0.94
Sold As: 1 Hose Clamp
Part Number: FRA999160
MFG Number: 999160

CA Prop 65 Warning
Fragola AN -10 Push Lock Hose Stainless Steel Crimp On Hose Clamp Sold Individually
You can use stainless steel band clamps for push lock applications that will see elevated pressures or temperatures. With a simple squeeze of the pliers you can add the extra measure of protection to any push-on hose assembly. Special crimping pliers may be utilized for installation and easy clamp removal.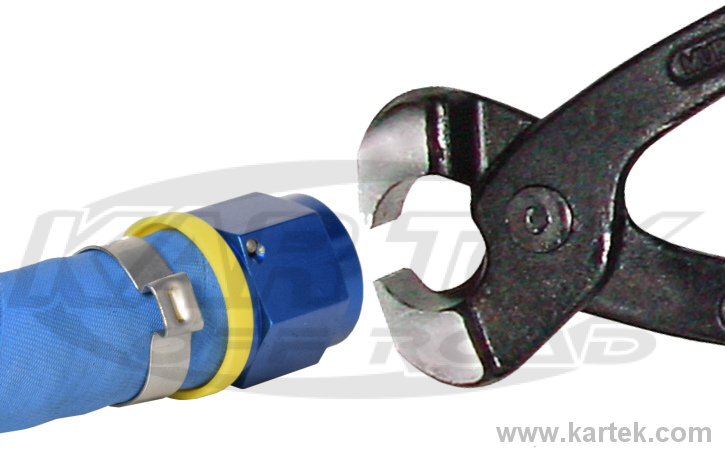 Push-Lite, Push-Lok, Push-Loc, Twist-Lok, Push-On
Related Parts
Suggested:
$34.99
You Pay:

$25.99
Suggested:
$1.29
You Pay:

$0.89
Suggested:
$1.29
You Pay:

$0.89
Suggested:
$1.29
You Pay:

$0.89
Suggested:
$1.29
You Pay:

$1.05
Suggested:
$1.29
You Pay:

$0.90