Fragola 12mm-1.5 Thread To AN -6 Black Anodized Aluminum AN Metric Adapter Fittings
Fragola 12mm-1.5 Thread To AN -6 Black Anodized Aluminum AN Metric Adapter Fittings
Suggested:
$6.99
Kartek Price:

$5.99
Sold As: 1 AN Thread to Metric Thread Adapter Fitting
Part Number: FRA491953BL
MFG Number: 491953-BL

Fragola 12mm-1.5 Thread To AN -6 Black Anodized Aluminum AN Metric Adapter Fittings
This fitting seals with a crush washer, not included. This is an adapter fitting that goes from AN #6 male 9/16"-18 thread 37 degree JIC style flare to m12 - 1.5 metric thread. Metric fittings are measured outside diameter and threads per millimetre.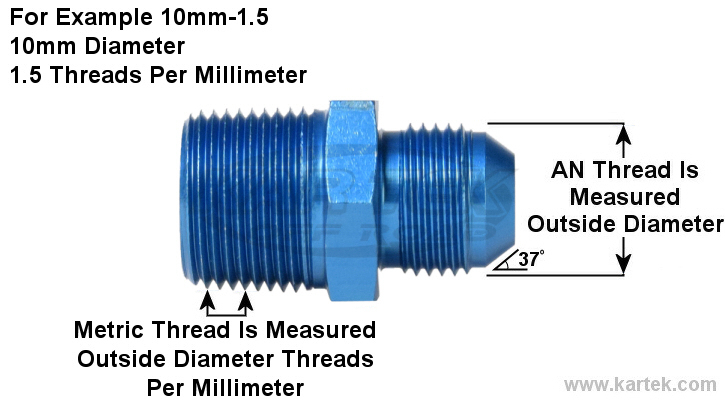 Related Parts
Suggested:
$1.39
You Pay:

$0.99
Suggested:
$0.75
You Pay:

$0.55
Suggested:
$4.99
You Pay:

$3.99
Suggested:
$4.99
You Pay:

$3.99
Suggested:
$6.99
You Pay:

$5.99
Suggested:
$6.99
You Pay:

$5.99
Suggested:
$14.99
You Pay:

$11.99
Suggested:
$14.99
You Pay:

$11.99
Suggested:
$6.99
You Pay:

$5.99