Fox Racing Shocks 2.5" Coil Over Body 10" Stroke 7/8" Diameter Shaft With Hose Remote Reservoir
Fox Racing Shocks 2.5" Coil Over Body 10" Stroke 7/8" Diameter Shaft With Hose Remote Reservoir
Suggested:
$649.95
Kartek Price:

$649.95
Sold As: 1 Fox Coil-Over Shock
Part Number: FOX98002106A
MFG Number: 980-02-106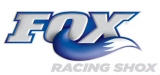 Fox Racing Shocks 2.5" Coil Over Body 10" Stroke 7/8" Diameter Shaft With Hose Remote Reservoir
From the finish line at the Indy 500 to the deserts of Dakar, FOX coil-over shocks have proven themselves as winners year after year. FOX engineers work only with the best spring manufacturers to develop winning spring/shock combinations. Whether you are upgrading your daily driver or building an unlimited trophy truck, FOX has a coil-over shock to fit your needs.
Factory Series 980-02-106 Dimensions:
Setup For Dual Spring Rate
23" Maximum Combined Total Spring Length
Typically Customers Purchase 10" Top Spring and 12" Bottom Spring
2.5" Diameter
10.0" Travel
29.430" Extended
19.430" Collapsed
2.5" x 14" Reservoir
18" Reservoir Hose
0.875" Shaft Diameter
1.50" Mounting Width Between Tabs
Uses 1/2" Shock Bolts
50 Compression / 70 Rebound Standard Valving
Related Parts
Suggested:
$619.95
You Pay:

$619.95
Suggested:
$649.95
You Pay:

$649.95
Suggested:
$664.95
You Pay:

$664.95
Suggested:
$684.95
You Pay:

$684.95
Suggested:
$694.95
You Pay:

$694.95