Fox 3.10" Total Length Bottom Out Control Adapter Post For Building The 10" Stroke BOC Shocks
Fox 3.10" Total Length Bottom Out Control Adapter Post For Building The 10" Stroke BOC Shocks
Suggested:
$27.95
Kartek Price:

$26.55
Sold As: 1 BOC Adapter Post
Part Number: FOX21060004
MFG Number: 210-60-004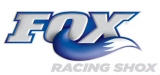 Fox 3.10" Total Length Bottom Out Control Adapter Post For Building The 10" Stroke BOC Shocks
210-60-004 This top post is specifically for building the 10" stroke BOC shock. Fox's bottom-out control provides extra resistance against bottom-outs.
As the shock is compressed, the secondary piston that threads onto your shock shaft above the rebound valving stack will enter the bottom-out cup in the final 25% of travel to produce up to 3000 lbs of additional damping force. This allows the shocks to be tuned to give improved small bump compliance in the upper portion of the stroke, while still maintaining the ability to absorb huge impacts effectively.
Important Notes:
You MUST use a longer shock body. Because the shock body is longer to house the piston and cup, the overall eye-to-eye length of the shock will be longer than what you currently have.
You MUST check the shock shaft length. If the shaft is too long, it will destroy the cup and piston.
You can ONLY use 1 back-up washer. That is the 0.100" thick washer on top of the rebound valving stack just below the nut. The overall length of this is so crucial that if you use 2 back up washers (standard on a shock) then the overall length will be too long.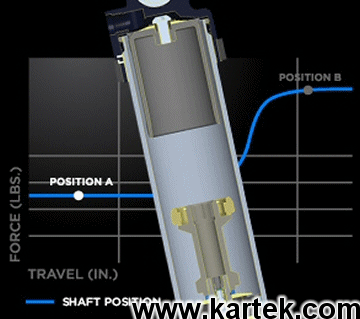 Related Parts
Suggested:
$474.95
You Pay:

$474.95
Suggested:
$10.25
You Pay:

$9.74
Suggested:
$44.60
You Pay:

$42.37
Suggested:
$38.00
You Pay:

$36.10
Suggested:
$7.25
You Pay:

$6.89
Suggested:
$5.25
You Pay:

$4.99
Suggested:
$0.60
You Pay:

$0.57
Suggested:
$60.00
You Pay:

$57.00