Fox 2.0" Piggy Back Reservoir DSC Dual Speed Compression Adjuster Requires 206-06-249-A Bridge
Fox 2.0" Piggy Back Reservoir DSC Dual Speed Compression Adjuster Requires 206-06-249-A Bridge

California Prop 65 Warning: This item may cause cancer or reproductive harm. For more info visit p65warnings.ca.gov
Description
Note:
This adjuster is the same as 815-04-036-kit or 815-04-022-kit except this adjuster uses a knob to adjust the low speed compression instead of the flat head screw driver slot. The knob and the 1/2" long #3-40 tapered allen bolt that holds the knob are sold separately.
Use this adjuster with the Fox 206-06-249-A bridge to add compression tuning to a 2.0" Fox coil over shock. A simple turn of the 17mm hex gives high speed compression adjustment. Turning the knob gives you low speed compression adjustment.

This allows you to adjust the compression of the Fox shock without having to take the shock apart and change the valving shims. This is especially nice for people who drive alone and then drive with a group of passengers. The added weight of 3 adults drastically changes how your suspension feels.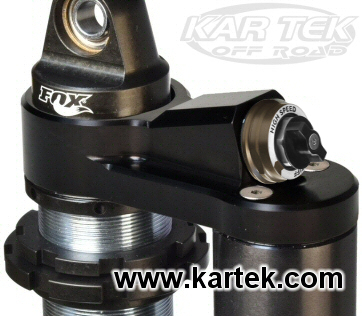 You'll need the 1-1/16" thin wall socket so you can screw in the DSC adjuster into the piggy back bridge. See below picture for reference: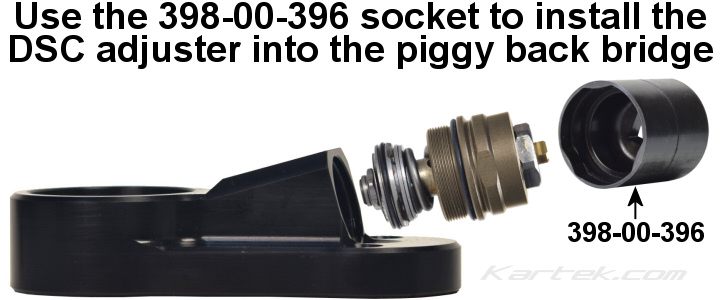 Related Parts
Suggested:
$14.99
You Pay:

$13.99
Suggested:
$66.00
You Pay:

$55.00
Suggested:
$99.60
You Pay:

$83.00