EMPI Clutch Throw Out Bearing For Swing Axle Transmissions Or IRS Up To 1970
EMPI Clutch Throw Out Bearing For Swing Axle Transmissions Or IRS Up To 1970
Suggested:
$29.99
Kartek Price:

$19.99
Sold As: 1 Throw Out Bearing
Part Number: XXX111141165A
MFG Number: 32-1205-B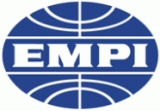 EMPI Clutch Throw Out Bearing For Swing Axle Transmissions Or IRS Up To 1970
OEM part number 111-141-165-A cross reference 32-1205-B. Prior to 1970, Volkswagen used this style clutch release bearing in the swing axle transmission and early IRS transmission for both bug and bus. Beginning in 1971, Volkswagen installed a guide tube for the throw-out bearing and used a different type of clutch.
Application:
1961
1962
1963
1964
1965
1966
1967
1968
1969
1970

Class 9 Swing Axle Baja Bug
Class 11 Swing Axle Baja Bug
Class 11 IRS Baja Bug
vw, volkswagen, baja, bug, beetle, type-1, type 1, type-2, type 2
Related Parts
Suggested:
$1.79
You Pay:

$1.49