Cleco #10 Brass Colored 3/16" Temporary Fastener Rivets For Building Sheet Metal Panels
Cleco #10 Brass Colored 3/16" Temporary Fastener Rivets For Building Sheet Metal Panels
Suggested:
$1.39
Kartek Price:

$0.99
Sold As: 1 Cleco Rivet
Part Number: MSPCLECOS316
MFG Number: CL316
CA Prop 65 Warning
Cleco #10 Brass Colored 3/16" Temporary Fastener Rivets For Building Sheet Metal Panels
Cleco temporary rivets, also called blind grip fasteners, are used for a number of fabrication applications requiring a quick temporary fastener. They're great for building aluminum body side panels, dashes, hoods and radiator shrouds. For example this Baja bug rear fender. Originally designed by the Military Aircraft industry, a Cleco snaps into place allowing you to position or re-position your panels in a fast efficient way.

Below is a video from one of our customers, Lazze Metal Shaping, that helps explain how a Cleco is used.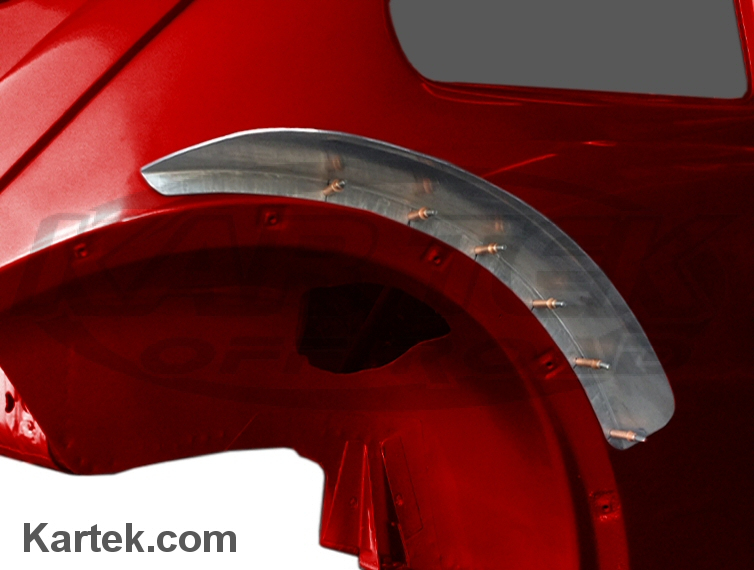 cleveland pneumatic tool company
Related Parts
Suggested:
$17.99
You Pay:

$15.99
Suggested:
$1.29
You Pay:

$0.95
Suggested:
$0.25
You Pay:

$0.14
Suggested:
$49.99
You Pay:

$36.99