Black Delrin Sway Bar Bushing 1-1/2" Inside Diameter 1-3/4" Outside Diameter 1-11/16" Total Length
Black Delrin Sway Bar Bushing 1-1/2" Inside Diameter 1-3/4" Outside Diameter 1-11/16" Total Length
Suggested:
$24.99
Kartek Price:

$19.99
Part Number: KTKSBBUSH
Black Delrin Sway Bar Bushing 1-1/2" Inside Diameter 1-3/4" Outside Diameter 1-11/16" Total Length
Delrin bushings for the Cal Pre-Fun Leduc billet sway bar arms and 300M sway bars. Machined Delrin® combines low friction and high wear resistance with the stiffness and strength needed for extreme off-road racing. It is an engineering thermoplastic used in precision parts requiring high stiffness, low friction and excellent dimensional stability.
Specifications:
Material: Delrin® acetal Polyoxymethylene POM
Fits Into 2" x 0.120" wall tubing
Outside Diameter: 1.760"
Inside Diameter: 1.502"
Length: 1.319"
Total Length: 1.668"
Flange Length: 0.350"
Flange Diameter: 1.990"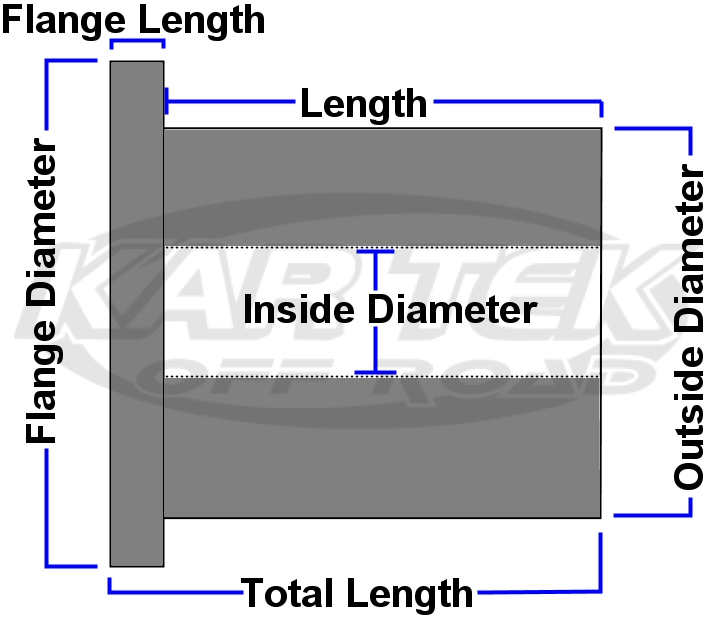 dupont
Related Parts
Suggested:
$17.99
You Pay:

$14.99
Suggested:
$10.99
You Pay:

$8.99
Suggested:
$10.99
You Pay:

$8.49