Bel-Ray Super DOT 4 Brake Fluid 355ml Bottle Typical Boiling Points 311 Degrees Wet 446 Degrees Dry
Bel-Ray Super DOT 4 Brake Fluid 355ml Bottle Typical Boiling Points 311 Degrees Wet 446 Degrees Dry
Suggested:
$11.99
Kartek Price:

$8.99
Sold As: One 355ml Bottle
Part Number: CHE217419
MFG Number: 690509200737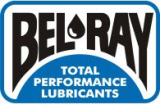 Bel-Ray Super DOT 4 Brake Fluid 355ml Bottle Typical Boiling Points 311 Degrees Wet 446 Degrees Dry
Note: Compatible with any brake or hydraulic clutch system running Polyethylene Glycol (polyglycol) DOT 3, DOT 4 and DOT 5.1 (NOT compatible in systems running silicone DOT 5 fluid).

BelRay / Bel Ray Super DOT 4 Brake Fluid exceeds FMVSS Sec. 571.116 DOT 4 motor vehicle brake fluid, SAE J1703 and ISO 4925 specifications. Mixes with all fluids meeting DOT 3 or DOT 4 specifications. For use in all drum or disc brake systems and hydraulic clutches, except systems using mineral-based fluids (LHM). Boiling Point: Dry 446 degrees Fahrenheit, Wet 311 degrees Fahrenheit.


Related Parts
Suggested:
$109.99
You Pay:

$84.99
Suggested:
$19.99
You Pay:

$15.99
Suggested:
$24.99
You Pay:

$19.99
Suggested:
$10.99
You Pay:

$9.49
Suggested:
$17.99
You Pay:

$15.99
Suggested:
$29.99
You Pay:

$22.99
Suggested:
$13.99
You Pay:

$10.99
Suggested:
$39.99
You Pay:

$28.99
Suggested:
$34.99
You Pay:

$25.99
Suggested:
$24.99
You Pay:

$19.99
Suggested:
$6.99
You Pay:

$5.99
Suggested:
$3.99
You Pay:

$3.29
Suggested:
$7.99
You Pay:

$7.99