All German Motorsports Black 2.5" Diameter Electric Screw Jack With Attachment Pucks For Milwaukee
All German Motorsports Black 2.5" Diameter Electric Screw Jack With Attachment Pucks For Milwaukee
Suggested:
$0.00
Kartek Price:

$0.00
Sold As: 1 Jack with Pucks
Part Number: AGMEJA2010M
MFG Number: EJA-2010-M
CA Prop 65 Warning
All German Motorsports Black 2.5" Diameter Electric Screw Jack With Attachment Pucks For Milwaukee
Note:
The Milwaukee 18v lithium-ion battery is NOT INCLUDED ! !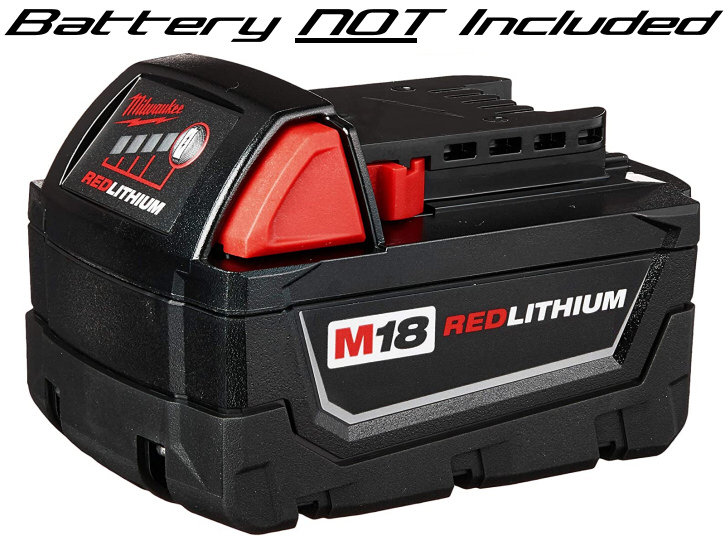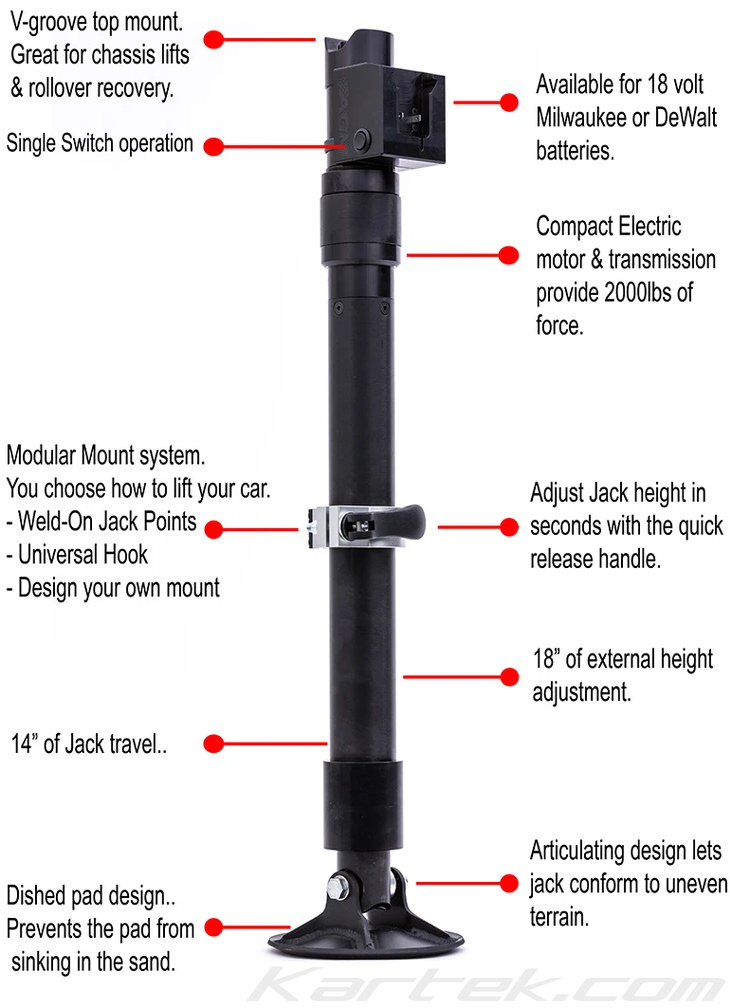 Why struggle with unsafe mechanical jacks, weak air jacks or limited use screw jacks? Now you can safely lift your ride with zero effort. The Electric Jack makes easy work of any lift with its single button operation and on the fly, quick release height adjustment. The jack is powered with a single drill battery (NOT INCLUDED). Loaded with features the Electric Jack is truly a multi function trail tool that can even perform vehicle recovery.
13-1/4" travel - 15-1/2" external height adjustment - 17.65 lbs. (not including a battery) - no sink pad design - available for use with Milwaukee or DeWalt batteries. Modular mounting system lets you use one of their lift adapters (jack points or universal hook) or make your own.
Specifications:
Weight capacity 2,000 lbs.
7-1/4" Diameter Bottom Pad
2-1/2" Body
17.65 Pounds! (compare that to a floor jack weight!)
Related Parts
Suggested:
$17.99
You Pay:

$12.99
Suggested:
$77.42
You Pay:

$69.99
Suggested:
$93.03
You Pay:

$88.38
Suggested:
$1,031.20
You Pay:

$1,289.00
Suggested:
$882.12
You Pay:

$838.01
Suggested:
$949.20
You Pay:

$901.74
Suggested:
$1,049.20
You Pay:

$997.99
Suggested:
$59.99
You Pay:

$51.99
Suggested:
$62.99
You Pay:

$52.99
Suggested:
$129.99
You Pay:

$114.99
Suggested:
$129.99
You Pay:

$114.99