Flat Steel Body Panel Mounting Tab 3-1/2" Bottom To Center Of Hole For Use With Our Clip On U-Nuts
Flat Steel Body Panel Mounting Tab 3-1/2" Bottom To Center Of Hole For Use With Our Clip On U-Nuts
Suggested:
$4.99
Kartek Price:

$4.99
Part Number: KTK11054
Flat Steel Body Panel Mounting Tab 3-1/2" Bottom To Center Of Hole For Use With Our Clip On U-Nuts
This tab was designed for our clip-on u-nuts for easier panel installation and removal. The notch cut out of the top prevents the u-nut from spinning.
Specifications:
Material: Mild Steel
Thickness: 1/8"
Width: 2"
Length To Center: 3-1/2"
Total Length: 4-1/8"
Top Edge To Center: 1/2"
Center Hole: 7/16"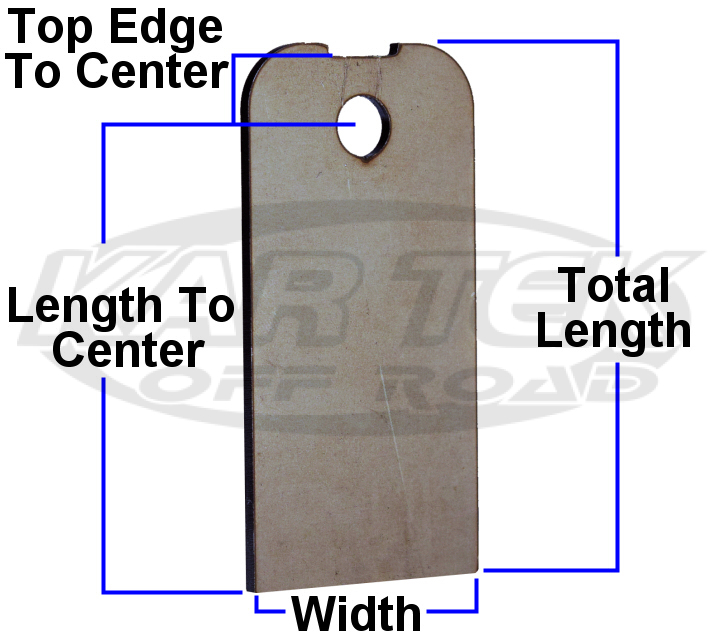 Related Parts
Suggested:
$0.99
You Pay:

$0.70
Suggested:
$0.99
You Pay:

$0.80
Suggested:
$1.59
You Pay:

$1.00
Suggested:
$1.99
You Pay:

$1.35