Yeti Coolers Tundra 45 Desert Tan Heavy Duty Ice Chest With Basket Holds 26 Cans Or 35lbs Of Ice
Yeti Coolers Tundra 45 Desert Tan Heavy Duty Ice Chest With Basket Holds 26 Cans Or 35lbs Of Ice
Suggested:
$349.99
Kartek Price:

$349.99
Sold As: 1 Tundra 45 Ice Chest
Part Number: YETYT45T
MFG Number: 014394530463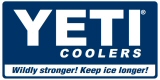 Yeti Coolers Tundra 45 Desert Tan Heavy Duty Ice Chest With Basket Holds 26 Cans Or 35lbs Of Ice
The YETI Tundra 45 Cooler is our customers' top choice because of its versatile 26-can recommended capacity and easy portability. And of course this cooler is infused with that legendary YETI toughness - made from roto-molded polyethylene, it's UV resistant, heavily insulated and damn-near indestructible. The durable, marine-grade polyester rope handles with textured grips let you easily haul your Tundra 45 camping cooler on short trips and quick hunting excursions. It's also great for a day on the lake due to its molded-in tie-down slots and non-slip feet, and will even stand in as a casting platform. Like all YETI Coolers, it's built to be grizzly proof, making it a must-have cooler on your next overnighter in bear country.
NOTE:
All Tundra models come standard with one dry goods basket.
Warranty:
We're pretty sure you won't be able to put a dent in Yeti's coolers. A 500 lb gentleman couldn't. And neither could two grizzly bears. But this is a crazy world, and the seemingly impossible sometimes happens. So that you have the same confidence that we do in the durability of a YETI cooler, they back up this cooler with a 5-year warranty.
Learn more

Related Parts
Suggested:
$34.99
You Pay:

$34.99
Suggested:
$249.99
You Pay:

$199.99
Suggested:
$249.99
You Pay:

$199.99
Suggested:
$299.99
You Pay:

$299.99
Suggested:
$299.99
You Pay:

$299.99
Suggested:
$349.99
You Pay:

$349.99
Suggested:
$399.99
You Pay:

$399.99
Suggested:
$399.99
You Pay:

$399.99
Suggested:
$499.99
You Pay:

$499.99
Suggested:
$299.99
You Pay:

$234.99
Suggested:
$349.99
You Pay:

$274.99
Suggested:
$399.99
You Pay:

$399.99