Yeti Coolers Tundra 35 White Heavy Duty Ice Chest With Basket Holds 20 Cans Or 28lbs Of Ice
Yeti Coolers Tundra 35 White Heavy Duty Ice Chest With Basket Holds 20 Cans Or 28lbs Of Ice
Suggested:
$299.99
Kartek Price:

$299.99
Sold As: 1 Tundra 35 Ice Chest
Part Number: YETYT35W
MFG Number: 014394530357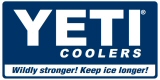 Yeti Coolers Tundra 35 White Heavy Duty Ice Chest With Basket Holds 20 Cans Or 28lbs Of Ice
The YETI Tundra 35 Cooler is the ultra-portable model of their Tundra line, small enough to easily carry while still packing in the recommended 20 cans. It's the best road trip companion you'll ever meet - some people even refer to it as their YETI Car Seat. Thanks to 2 to 3 inches of cold-retaining insulation and extra-thick walls made from UV-resistant polyethylene, this cooler will keep your ice icy whether riding shotgun with you in the A/C, securely strapped to the back of your UTV, or basking in the sun on your boat. And even though it's the smallest of their Tundra coolers, the 35 is still built to be grizzly proof. The Tundra 35 portable cooler also fits nicely in an inner tube, making it our best ice chest for floating down the river on a warm summer's day with a few cold beers, if that's the kind of thing that you're into. And we very much are. The non-slip feet keep it from sliding around on your stand-up paddle board, if you want to go a little more extreme. Wherever you decide to take it, this portable cooler's sturdy, one-piece construction will stand up to the rigors of the journey.
NOTE:
All Tundra models come standard with one dry goods basket.
Warranty:
We're pretty sure you won't be able to put a dent in Yeti's coolers. A 500 lb gentleman couldn't. And neither could two grizzly bears. But this is a crazy world, and the seemingly impossible sometimes happens. So that you have the same confidence that we do in the durability of a YETI cooler, they back up this cooler with a 5-year warranty.
Learn more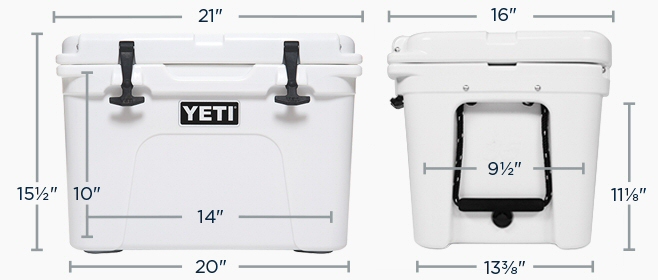 Related Parts
Suggested:
$34.99
You Pay:

$34.99
Suggested:
$249.99
You Pay:

$199.99
Suggested:
$249.99
You Pay:

$199.99
Suggested:
$299.99
You Pay:

$299.99
Suggested:
$349.99
You Pay:

$349.99
Suggested:
$349.99
You Pay:

$349.99
Suggested:
$399.99
You Pay:

$399.99
Suggested:
$399.99
You Pay:

$399.99
Suggested:
$499.99
You Pay:

$499.99
Suggested:
$299.99
You Pay:

$234.99
Suggested:
$349.99
You Pay:

$274.99
Suggested:
$399.99
You Pay:

$399.99