Yeti Coolers Roadie 20 Desert White Heavy Duty Ice Chest Holds 14 Cans With Ice Or 20lbs Of Ice
Yeti Coolers Roadie 20 Desert White Heavy Duty Ice Chest Holds 14 Cans With Ice Or 20lbs Of Ice
Suggested:
$249.99
Kartek Price:

$199.99
Sold As: 1 Roadie 20 Ice Chest
Part Number: YETYR20W
MFG Number: 014394530173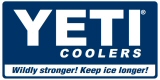 Yeti Coolers Roadie 20 Desert White Heavy Duty Ice Chest Holds 14 Cans With Ice Or 20lbs Of Ice
Small but mighty, the YETI Roadie is the best personal cooler you'll ever find to protect your drinks from the heat. Built with the same hardy one-piece construction and ice-retaining insulation as their Tundra ice chests, this small personal cooler is equipped with a heavy-duty stainless steel handle for better portability. The Roadie is even grizzly proof, just like its larger Tundra cousins. Take this sturdy little portable cooler with you to the job site, or play hooky and head down to your favorite fishing hole. It's also right at home in a campsite, kayak, canoe, ATV, UTV or golf cart. Hitting up a BYOB party, barbecue or restaurant? The small Roadie cooler is the ideal size to BYOB, and the No Sweat Design prevents any embarrassing messes. The unbreakable, self-stopping hinges keep the lid propped open while you fish around for the perfect pairing. What beer goes best with venison sausage?
Warranty:
We're pretty sure you won't be able to put a dent in Yeti's coolers. A 500 lb gentleman couldn't. And neither could two grizzly bears. But this is a crazy world, and the seemingly impossible sometimes happens. So that you have the same confidence that we do in the durability of a YETI cooler, they back up this cooler with a 5-year warranty.
Learn more
Related Parts
Suggested:
$34.99
You Pay:

$34.99
Suggested:
$249.99
You Pay:

$199.99
Suggested:
$299.99
You Pay:

$299.99
Suggested:
$299.99
You Pay:

$299.99
Suggested:
$349.99
You Pay:

$349.99
Suggested:
$349.99
You Pay:

$349.99
Suggested:
$399.99
You Pay:

$399.99
Suggested:
$399.99
You Pay:

$399.99
Suggested:
$499.99
You Pay:

$499.99
Suggested:
$299.99
You Pay:

$234.99
Suggested:
$349.99
You Pay:

$274.99
Suggested:
$399.99
You Pay:

$399.99