Yeti Coolers Ice Chest 6 Foot Security Cable Lock And Bracket Works On Roadie And Tundra
Yeti Coolers Ice Chest 6 Foot Security Cable Lock And Bracket Works On Roadie And Tundra
Suggested:
$34.99
Kartek Price:

$34.99
Sold As: 1 Cable Lock And Bracket
Part Number: YETYPCL
MFG Number: 014394520891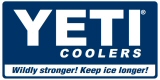 Yeti Coolers Ice Chest 6 Foot Security Cable Lock And Bracket Works On Roadie And Tundra
Protect your investment! Perfect for securing your YETI in a truck-bed or any other areas where your YETI is vulnerable, the YETI Security Cable Lock & Bracket will protect your investment from opportunistic street thugs & crack heads.
High strength carbon steel lock bracket designed to fit into your YETI's integrated tie-down slots. 6ft long cable with fully adjustable lock holds tight at any position for a perfect fit 5/16" braided steel cable which easily threads through anchor points.
"When I came out of the convenience store last week, I discovered that all the gear in the bed of my pick-up had been stolen by some punks. They'd stolen all my gear - that is - except my YETI. I had secured my YETI with their cable lock & bracket system. I only wish I'd secured the rest of my things as well." - Jason Mills, Port O'Connor, TX
Fits all YETI Tundra and Roadie Coolers.
Related Parts
Suggested:
$249.99
You Pay:

$199.99
Suggested:
$249.99
You Pay:

$199.99
Suggested:
$299.99
You Pay:

$299.99
Suggested:
$299.99
You Pay:

$299.99
Suggested:
$349.99
You Pay:

$349.99
Suggested:
$349.99
You Pay:

$349.99
Suggested:
$399.99
You Pay:

$399.99
Suggested:
$399.99
You Pay:

$399.99
Suggested:
$499.99
You Pay:

$499.99